Marvel's Agent Carter: Season 1
(2015)
Where to watch
Buy
Buy
Subscription
Buy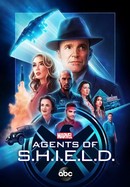 Marvel's Agents of S.H.I.E.L.D.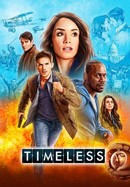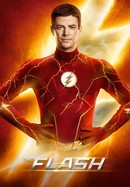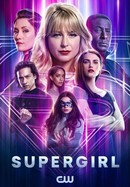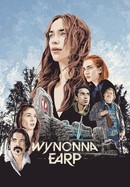 Rate And Review
Marvel's Agent Carter: Season 1 Photos
News & Interviews for Marvel's Agent Carter: Season 1
Audience Reviews for Marvel's Agent Carter: Season 1
4.44. The season ends nicely on multiple fronts. The storylines are interesting throughout the season. And Peggy Carter isn't the only interesting character.

Not as bad as people say this show was.

4.19. I couldn't get into the first couple of episodes, but I'm glad it stuck with it. While there are plenty of inconsistencies, I didn't want to stop watching the final episode-and-a-half of the season. The end of the season also made me think about a key relationship that is explored at the end of "Avengers: Endgame."

The first season was great! Expanding a on such a badass and beloved character like Peggy Carter was a good move imo and showing us what she was up to after the events of CATFA was also nice as well. Hayley Atwell is fantastic and I'm glad she got the chance to shine in her own series!

It's ok i suppose. Good actors, good setting but terribly preachy. Really quite forgettable.

The premise, setting and actors (which are all great) kept me watching in spite of the painful wokeness... constantly hating on military, capitalism, America and men (it's painful). But at least a 120 pound woman is somehow able to constantly overpower trained killers twice her size :/

Solid, surprisingly good story beats with a great cast. The sexist workplace plotline gets a little preachy and obnoxious sometimes, but for a small-scale action series it gets pretty intriguing and tense, in a good way.

Entertaining, classic cliffhanger constructed episodes. I wasn't bored at any moment watching it. Even though it's a side story to the MCU, it's still very cool. Also the acting is great!

Surprisingly violent and bloody, this show works as both a noir 40's flick and as a marvel action movie. Shame it only got 2 seasons.

A lady lead done right. Careful construction of methodical storytelling that is built on the foundation of a strong lead, exceptional side characters, and a multitude of menacing, deep villains. The relationships built throughout this series allow Haley Atwells (Peggy Carter) to rely on her companions as the tale transpires. Where most movies/series fail in representing tales of such leads, Agent Carter succeeds as it displays teamwork and the need for male inclusion but also creates a powerful message of independence and a lack of reliability on such inclusion. Taking place in 1947, New York, the story follows Peggy Carter an SSR (strategic scientific reserve) agent who is overlooked and doubted by many of her fellow male agents but when her relationships both at work and outside begin to merge with her past, the lines between them become unrecognizable. I highly recommend this series to viewers interested in tales of character building, espionage, and mystery. The meticulous approach as this tale unfolds will leave the viewer wanting more while allowing them to reminisce upon prior clues, mysterious figures, and uncertain futures. I'm very excited for the next season and plan on watching it very shortly. Although there are only two seasons, I'm sure the next will be just as enjoyable as its predecessor.