Marvel's The Punisher: Season 1
(2017)
You might also like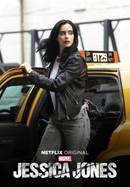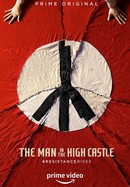 The Man in the High Castle
Rate And Review
Marvel's The Punisher: Season 1 Photos
News & Interviews for Marvel's The Punisher: Season 1
Audience Reviews for Marvel's The Punisher: Season 1
Not Perfect but still good.

I loved the comic. I loved this rendition. He is the perfect punisher. There were some parts that were a bit off but all and all very well done.

excellent series, with very good plot

Loved it... please please dont let them ruin the next seasons with SJW shite

(both seasons) Season 1 is an exhilarating boiling pot of powerful action, a gradually unraveling backstory and some captivating characterization, especially the arc of Castle and Micro's relationship. By comparison to that thrilling, gripping ride, Season 2, although still above par, feels anemic. Its two main, unconnected subplots are awkwardly balanced and drawn-out almost to their breaking point in order to reach the 13-episode mark, resulting in scarce main beats, repetition and reduced emotional impact.

Castle is just a great character. If you like a show that's just violent because the character is violent and he does violent things, because.... violence, you'll love it.

This was great!!!! Good story telling and action packed

How in the world is this rated so low? The plotline and action here is the best I've ever seen. It's the only part of the MCU that I will gush over.

I absolutely love this series. I however prefer the origin story & how they did it in the Punisher movie. On this though, they get everything else right. I particularly like his aggression towards evil & those taking part in it. How he beats up his friend at the end is sadistic & I loved it. Jon Bernthal is absolutely brilliant, to me, he is the best Punisher I have seen.

This series became one of my top 3 favorite series, I loved it. I found it deep, everything it provides you, you know? it is very good. The character of the Punisher itself, I adore him, I think he is a very complex character and I really liked his representation in the series. Oh, and Jon Bernthal, he was WONDERFUL as the Punisher, I'm sure he was the best choice for the role. Ok, in short, I finished the first season, with a mixture of peace and sentimentality, but also with the sad news that the series was canceled after its second season. Well, I'm going to prepare to embark on another journey through the life of Frank Castle and with the deep hope that one day this series will resume.