Marvel's The Punisher: Season 2
(2019)
You might also like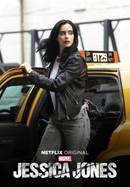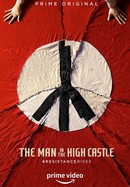 The Man in the High Castle
Rate And Review
Marvel's The Punisher: Season 2 Videos
Marvel's The Punisher: Season 2 Photos
News & Interviews for Marvel's The Punisher: Season 2
Audience Reviews for Marvel's The Punisher: Season 2
Another great season. Hope it wasn't the last.

Honestly the best Marvel series there is.

Not as good as the First Seasson but still enyoable.

Estragaram o pouco que a primeira temporada agregou!! Fraca!!

excellent series, with very good plot

(both seasons) Season 1 is an exhilarating boiling pot of powerful action, a gradually unraveling backstory and some captivating characterization, especially the arc of Castle and Micro's relationship. By comparison to that thrilling, gripping ride, Season 2, although still above par, feels anemic. Its two main, unconnected subplots are awkwardly balanced and drawn-out almost to their breaking point in order to reach the 13-episode mark, resulting in scarce main beats, repetition and reduced emotional impact.

Castle is just a great character. If you like a show that's just violent because the character is violent and he does violent things, because.... violence, you'll love it.

I wonder how this gets such a low rating but a awful show like Batwoman get 86 percent critic rating with a 16 percent audience. There is very big disconnect between viewers and critic

Omg I loved this series, the second season is very good, it starts showing Frank trying to reincorporate himself in society, but soon he sees that the violence calls for him, making the life of the punisher come back, this time to protect a kid and the rest of the people who care, due to Billy Russo's return. Just like the first season, the second has absurdly good action sequences and a Frank Castle played with the soul, I loved Jon Bernthal on paper and the way he fits in the role and manages to play the punisher so well. At the end of the series, Frank Castle manages to protect who cares (it is worth mentioning the interaction between John and Frank, both spend the series chasing each other, but in the end, after a fight almost to the dead, Frank demonstrates that he is not completely unapologetic, to understand the situation and see that John is practically being forced to do all that), in addition to ending with him accepting his nature and assuming the role of Punisher for good. I loved this series, becoming one of my favorites, if not the most, and I have the hope and the desire that the character will be taken over by Disney and that Jon be cast in the role as well. We need a continuation of The Punisher.

The first half of the season is very weak. The dynamic with the girl is really annoying and cringe. The second half of the season picks up, though, and makes it all worth it.