Masters of Sex
(2013)
What to know
Critics Consensus
Seductive and nuanced, Masters of Sex features smart performances, deft direction, and impeccable period decor. Read critic reviews
Where to watch
Buy
Buy
Buy
You might also like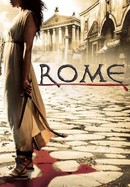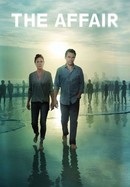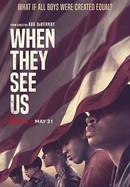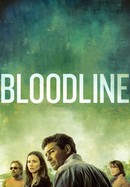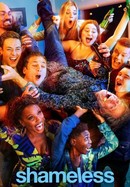 Rate And Review
Masters of Sex: Season 1 Photos
News & Interviews for Masters of Sex
Audience Reviews for Masters of Sex: Season 1
Refreshing, all the way into season 4. Glad to find at least one painfully brief reference to Wilhelm Reich's work and his tragic fate at the hands of the "FBI" in season 2, episode 10. It's a clue to a much wider contextual perspective which intellectual honesty demands, the man having given his life for his work on the same topic and beyond, going too far for the powers that shouldn't be. That makes this all the more enjoyable rather than leaving a bitter taste in the mouth of false portrayal of the public discourse on the matter of human motions and emotions, individual and collective...

Great performances from actors and also gave insightful insight to subject matter.

Here's the problem with this series: it's fairly well written, very well acted but Dr. William Masters is written in such a flawed way that it sucks the oxygen out of the entire story. The movie version portrayed Masters as an inquisitive, naive, awkward physician. This series portrays him as a bitter, tyrannical, cold and petty man. And I can't speak from a biographical standpoint but I'm guessing no doctor would make any real strides in any kind of research (let alone sexual) if he was as difficult, cantankerous and argumentative as the character makes him out to be. There's clinical (as most physicians are) and then there is just downright unlikable and miserable. Creative license dictates that writers get to take some liberties with character development...they could have made the doctor complex and deep and challenging without making him an unbearable, miserable man. It's a case of one bad apple spoiling the whole lot. The character is such a gross part of the story that it genuinely removes any curiosity I have about his story, his life or indeed, this story. To be fair, I'm only 4 episodes in and Johnson's story arc is compelling and interesting but Dr. Steven's makes me want to turn the story off completely. I imagine he changes as a character but honestly right now I can't fathom how this series has made it to a second season let alone 3 additional seasons. Lesson to writers: you can creat very difficult and complex characters...even really evil, disgusting characters without writing them as massive, intolerable a-holes. Look at some of the classic TV dramas...the landscape of the history of the best shows ever made for television...they all have bad guys and protagonists and antagonists...hell, look at Gus from Breaking Bad: the guy was as evil as a character can be written but he was compelling and complex and not written as someone you couldn't bear to be around or listen to. That's what the writers did to the character of Dr Stevens in this series. And as the main character, nothing else really matters. If your lead characters are so unlikeable that you can't make it through the first several episodes, the writers have failed...ratings be damned, this is not an enjoyable series to watch because the main character is written the way a 3rd grader would draw an evil monster: all heavy hands and no subtlety or complexity. Update: after watching the full series, I am stumped as to how high the scores and ratings are. The story itself and the editing style makes it feel like a soap opera. And I feel like that says it all. The acting is incredible...there isn't even room for improvement in that regard. Honestly. All-star cast that really goes the distance. I can't help but wonder what this cast could do if they had a solid script with better writing.

Slow, but grows on you and tells an incredible true story.

William Masters and Virginia Johnson were at the cutting edge of scientific exploration in the mid-1950s with the introduction of their study on the bodily responses to sexual stimulation both alone and with a partner. It was a study that revolutionized people's understandings of the human body and sex. In an era where sex and radicalization were taboo, Masters and Johnson bucked the norms and proved to be forces to be reckoned with. Showtime's "Masters of Sex" is the epitome of late-night-cable with sensuality, titillation and occasional gratuitous sex scenes, but the true strength of the show lies in the character study the audience is given. Michael Sheen excels as the buttoned-up Dr. Masters and Lizzy Caplan, best known for her comedic performances, gives a nuanced turn as Ms. Johnson, a woman ahead of her time in both gumption and sexual prowess. Put together, Sheen and Caplan sizzle with a chemistry that cannot be put into words. The audience needs to see it to understand the sheer raw power behind it. However, it isn't just Sheen and Caplan who carry the show. The series introduces a gamut of beautiful people from Libby Masters (Caitlin FitzGerald), Bill's beautiful wife who wants nothing more than to have a family but whom Bill can't stand to touch, to Betty DiMello (Annaleigh Ashford) the lesbian prostitute who is Bill's first test subject who also tells the doc that faking an orgasm is a thing women do. There is also Monroe-esque Jane (Helene York), a secretary who participates in the study to have sex with playboy doctor Austin Langham (Teddy Sears). The incomparable Beau Bridges rounds out the cast as the provost of Washington University, Barton Scully, who is a closeted homosexual yet married to Margaret played heartbreakingly by Allison Janey. However, the true stars of the show are FitzGerald and Caplan. The normal gender roles in television are thrown out the window in "Masters of Sex" as Libby and Virginia are best friends and they actually like each other despite both of them being tied to Bill so intricately. Not only that, Libby and Virginia are two sides of the same coin. Where Virginia is a no-nonsense career girl who sleeps with friends, Libby is the epitome of typical 1950s ideals but there is a change in their character dynamics as the first season progresses. Virginia becomes a bit more Libby and Libby becomes a bit more Virginia, but both do so to varying results. In the shadow of these interminable women is Sheen. There is a power in Sheen, a charm, that makes Masters almost likeable despite the fact that he is a monster, and that is the reason "Masters of Sex" is so watchable. The sex scenes are clinical in nature and treated as such. They serve a purpose, but watching Sheen as Masters softens and comes to terms with his repression and his dislike of Libby and his admiration and, dare I say, love of Virginia is the bread and butter of the show. The fact that Sheen never won an award for his portrayal as Bill is a travesty. The sex scenes in "Masters of Sex" are what will pull some viewers in and that's okay. This show is a guilty pleasure but, to be honest, there should be no guilt about it. What should keep viewers binging (if viewers can find it on streaming, that is) is the beautiful character development and relationships these characters have with one another.

Smart and funny. The plot flows slowly but each episode has something to tell us. It takes some time to grow an affection for the show but it will get into you eventually. Its strenght lies in the talented actors and in the well developed relationship between characters.

Keep watching - it will get better eventually... :)

This is my new favorite show, I think it is the best show that I have seen since Game of Thrones. I thought the performances by Michael Sheen and Lizzy Caplan were great. I can not wait for season two.

Amazing performance by Lizzy Caplan, who is in my opinion, 75% of the show. It's a good drama, but a little bit of "soap opera" kind for me. Yet, Lizzy's worth every minute I spent watching season 1 and will spend watching season 2 and seasons ahead

Michael Sheen can get it.
See Details