Mayans M.C.: Season 2
(2019)
Where to watch
Buy from $1.99
Subscription
Buy from $1.99
You might also like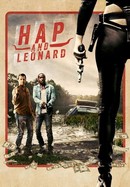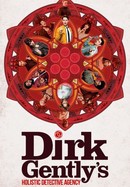 Dirk Gently's Holistic Detective Agency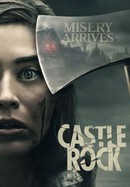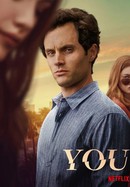 Rate And Review
Mayans M.C.: Season 2 Videos
Mayans M.C.: Season 2 Photos
News & Interviews for Mayans M.C.: Season 2
Audience Reviews for Mayans M.C.: Season 2
What wasn't to love about this show, especially this season 2, really good and fun

As always audience score is more precise than critic ratings. This TV show has ties with "Sons of Anarchy" TV show which was a beautiful masterpiece. Sadly, I can't say same about this TV show. It's totally opposite - very dull, boring and slow. It's hard to believe that both TV shows were created from the same creator.

season 1 was meh. this one is amazing. in every aspect. back in season 1 as i wrote on the critic they really tried to copy soa but it didn't work so well. in this season they found the way do deliver the world of the mayans in a unique and great way. definitely an improvement from the first season and i'm sure that if they will continue season 3 in the same path, it will be a great success

'Mayans MC' continues to rise in smart and satisfying ways, much like it's predecessor. Season 2 adds more drive and character development in order to keep its fanbase tuned in and wanting more for Season 3. However the firing of creator Kurt Sutter casts doubt on the future of the series and leaves a big void to fill. This series could take a real turn for the worse and what a shame it would be. As that classic saying goes, only time will tell...

Unfortunately, the show became a soap opera with season 2. Terrible, really terrible....it is like they hired screen writers, who hat to swear, that they had never ever seen the season 1. Suddenly the characters say stupid things, do stupid things, then they are totally surprised by the stupid outcome (EZ, come on, you push a hand with a gun away and the man shoots himself, how convienent is this as he is sabotaging the most boring business deal in the history of business deals...sorry I snoozed of). The half star belongs to Chucky, we love you man. Just watch season 1 again and again, the show was the best tv had to offer in 2018.

A little too "Woke" for me but a decent continuation of SOA.

It's not as good as the first season like usual. The media really doesn't know what they want. This show is definitely not a 5 star show, it doesn't even compare to Sons of Anarchy, even though it's the same creator... But yet the media gives it a higher rating than Sons?

Mexican biker with jewish ancestors? Holocaust? Really? Poor USA, another host sucked dry.

Let's be honest here. SoA was barely passable as a show although it had its moments. This show is so terrible. I tried to watch a couple episodes but I just couldn't do it. This does not deserve a 71% and especially a 100%.

Interesting show, good actors. The best drama comes from dialogue between Edward Olmos and anyone in the scene with him. The fight scenes and bike riding scenes are always somewhat goofy and contrived.