You might also like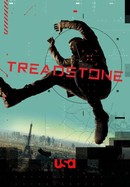 Rate And Review
News & Interviews for Messiah: Season 1
Audience Reviews for Messiah: Season 1
I really enjoyed this series. It is like this long thought experiment. How would the world engage with the second coming? I thought it was well acted and I thought the melange of religious traditions exemplified by the main character was done reasonably well. There was definitely room for a deeper analysis, but there is a line between theology and entertainment that I thought the series balanced well.

I found it entertaining and thought-provoking.

Fabulous show that desperately needs another season.

I'm sorry, but the "messiah" character shooting a dog, with no remorse, when he could have healed it, was a deal breaker for me. And what was (not healing the girl with cancer) all about !! Sorry, not the Messiah I'm familiar with!

I though it was mesmerising.

Ce serait peu de dire que le sujet religieux m'attire, ayant invariablement apprécié Leftovers, Young Pope, Il miracolo. Ici, le point de départ est l'apparition d'un homme, guidant tour à tour les palestiniens et les chrétiens, ne se réclamant lui-même d'aucune religion. Le genre de série que je m'attendrais à voir plutôt sur Arte mais si Netflix commence à sortir de ses habituels divertissements, qui se plaindra ? Imposteur ou Elu, révolutionaire ou Illuminé, manipulateur ou déséquilibré, la question taraude et agite la sphère géopolitique au plus haut niveau aussi bien que la population, croyante ou non. Le récit se décline sur le mode d'une intrigue d'espionnage mettant en scène une agente de la CIA et un du Mossad. Les nombreux personnages, croisant la route de l'énigmatique Al-Massih (Mehdi Dehbi, christique et énigmatique à souhait) sont l'occasion d'éclairer l'histoire sous des angles différents. Le suspens est réel et les personnages sont tous un peu déglingués et très bien interprétés. Ajoutons une (petite) polémique sur les réseaux sociaux pour faire bonne mesure : la série est accusée d'atteintes à la religion musulmane - pétition lancée avant même la diffusion des premiers épisodes... C'est vrai que les chrétiens et les juifs sont bien épargnés... mouarf. En tout cas, pour répondre à la bande-annonce, je suis converti par la série et j'attends avec impatience le retour du Messie...

Great show and easy to get pulled into the story. NO idea why Netflix would cancel this show VERY bad move on there part. Very disappointed in Netflix for canceling the show maybe I should cancel my subscription to Netflix when they don't continue making the good shows.

Absolutely loved it!!i hope another network is gonna pick it up,just amusing how the guy gets into the head of the two agents trying to find a reason to arrest him.

It is very good, one of the best of all time.

Messiah is a show that celebrates the end of the Age of Reason. It shows the worst-case scenario for humanity. Unfortunately, Messiah also fails to condemn it.