Where to watch
Subscription
You might also like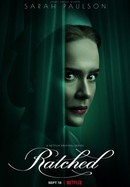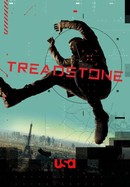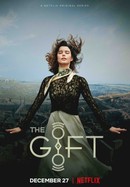 Rate And Review
News & Interviews for Messiah: Season 1
Audience Reviews for Messiah: Season 1
Such a brilliant story and beautifully expressed. The show is profound, gripping and sincerely thought provoking. I suppose it hasn't been rated well as it's likely to irk people of dogma

Provocative and puzzling, but only insulting to overly sensitive audiences.

I was captivated from the very beginning to the very end of the series. I wish there would be a Season 2. But, perhaps, letting the series end at the point it did was best for me. It is neither blasphemous nor evangelizing. It never criticizes Judaism, Islam, or Christianity, but it does call into the question the motives of men and the interpretations they proclaim. I am left to investigate and choose for myself what I believe. For that, above all, I am thankful.

It's a shame that Netflix canceled the show. I hope that other network will pick it up as it happened with the Expanse.

It was so amazing and exciting that it made me sweat. and became one of my favorite series.

The world is long overdue for a prophet - of any monotheist denomination. The series offers a realistic prediction of how the media and governments would screw it up. We are doomed.

This was a great first season. Not only did it unapologetically follow its own tone and tempo, it presented an insightful look at expectations around belief and expectations. While acknowledging different faiths the series subtly contrasted different faiths against themselves and challenged the viewer to look closer at what they themselves believe. At anytime this can be difficult and you may note that some reviewers have acknowledged their grappling with what they have seen. As for the story, it feels like we were left on a cliff-hanger, where we still aren't sure if everything is what it seems. I would love to see a 2 season.

Plot holes as big as an elephant. CIA find out tne messiah is a fraud before the president talks to him, which then goes public. Do the CIA tell the president? Er... no because that would stop him from acting on the frauds words of god. When the fraud is exposed via making the classified CIA dossier available to the press are there any questions asked about why the president was taken in by the fraud? Er.... no...was good till about halfway when you were not sure if he had some genuine divinity. Went rapidly down hill after that.

MUST BRING BACK AND START FILMING SEASON 2

I really enjoyed this series. It is like this long thought experiment. How would the world engage with the second coming? I thought it was well acted and I thought the melange of religious traditions exemplified by the main character was done reasonably well. There was definitely room for a deeper analysis, but there is a line between theology and entertainment that I thought the series balanced well.
See Details