Modern Family
(2011 - 2012)
What to know
Critics Consensus
Modern Family settles into a well-oiled groove, consistently delivering inspired farce and making it look effortless. Read critic reviews
Where to watch
Buy
Subscription
Subscription
Buy
Buy
You might also like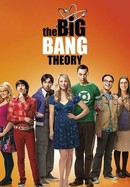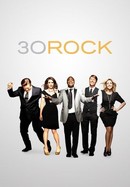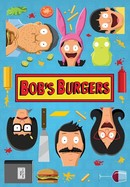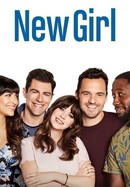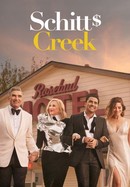 Rate And Review
Modern Family: Season 3 Photos
Audience Reviews for Modern Family: Season 3
Another brilliant season, just hits all the right notes. Keeps itself funny and smart but never loses sight of genuine drama and makes it feel so real.

I love this series, never laughed so much. The old seasons even have a relatively modern humor for the fact that the series was released in 2009. Watched the first episode and knew I was going to watch all 250 episodes.

excellent series, with very good plot

Es una de las mejores series en la historia de la televisión; tiene personajes carismáticos y está llena de momentos divertidos. ¡TOTALEMENTE RECOMENDABLE!

Season 3 was still fantastic, however there were just a few things that made no sense to me and it wasn't as funny as the first 2 seasons.

Comedy Gold, it's almost impossible, but it improved even more than the first two years of Modern Family. Phil, Cam and Gloria are my fav's!

Usually, my reviews tend to be more verbose than others here on Amazon. I really like to explain why I liked or disliked a certain product or service. In the case of Season Three of "Modern Family", however, I am going to keep it short and sweet. In a nutshell, I loved this season because it is still hilariously funny. While shot in a formula akin to "The Office" (looks to the camera, individual interviews, etc.), Modern Family doesn't even have the character development of those early "Office" seasons to bolster itself. Instead, it does it on straight comedy. The characters do basically the same things that they have been doing the past two seasons, but they are still just as funny as ever! Obviously, there is some character development that keeps the show from being completely stagnant, but it really is very little. The show is still centered on the three main families and their crazy antics. Thus, because dissecting comedy is the simplest and surest way to ruin it, that's about all I have to say about the third season of Modern Family. It's still funny...and that is the highest compliment I can give it. I can't wait for the next season to arrive in my mailbox!

Slick editing, great acting and super-smart humor.

Still as sharply witty and heartwarming as ever.

Astoundingly, Modern Family continues to deliver high-quality comedy into its third season. This season is (slightly) more plot-driven, with Mitch and Cam trying to adopt another baby, Haley applying to college, and Claire running for a seat on town council. However, each episode is still very self-contained and hilarious in its own right. Some of the best episodes of the season are ones that involve the whole family following one plot, such as "After the Fire", "Punkin Chinkin," and "Election Day". Others simply have three great plotlines all separate, most notably "Phil on Wire" and "Lifetime Supply". The acting continues to be great, with Ty Burell and Eric Stonestreet standing out from the pack. There is the addition of Aubrey Anderson-Emmons as Lily (now with cute kid lines and all). This season also makes more complete use of the four older kids in the family, particularly Alex Dunphy, who had appeared the least in the series so far. A well-developed season that is chock-full of great laughs.
See Details