Mozart in the Jungle: Season 3
(2016)
You might also like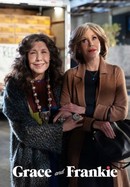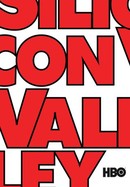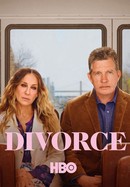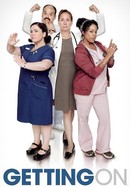 Rate And Review
Mozart in the Jungle: Season 3 Photos
News & Interviews for Mozart in the Jungle: Season 3
Audience Reviews for Mozart in the Jungle: Season 3
Disappointments continues - I only tolerated 6 episodes, so it might've picked it selve up, but who really cares? Not before anyone else talks about it, and maybe not even then!

Oh, how I missed this show. I can't get enough of it, I'm not kidding. The thing is that I want everyone to watch it, but not many do because they don't like the classical music aspect in it. Which is a pity because apart from the, in my opinion, beautiful music is so funny and exciting as well. I just want to know what is going to happen next with all the characters. The thing is, I like all the characters. There is not one I dislike, which is something that doesn't happen very often. I think Gael García Bernal is such a great maestro. He really is a character, a bit strange but so loving and loveable. Also, very funny. He made me laugh out loud quite a few times this season. Lola Kirke her character Hayley (better known as Hai Lai) was, in my opinion, a great inspiration this season. You really saw how she jumps head in to reach her goals and get to live her dreams. Not without difficulties of course. She really has become a character to look up too. I can't wait for next season and I'm going to try again to get my friends to watch this, they have to, it's too good not to.

Rodrigo e Haley sono a Venezia alle prese con il ritorno sul palco de La Fiamma (una Bellucci abbastanza convincente). Nel mentre la New York Symphony Orchestra continua la sua lotta sindacale. L'ambientazione italiana non giova molto allo show, che più volte rischia di avvitarsi in scene fin troppo sopra le righe. Sarà un caso, ma quando nella seconda metà della stagione si torna a New York, Mozart in the Jungle rientra anche sui binari della commedia musicale/romantica che gli hanno portato successo. Due episodi si distinguono in questa terza stagione nel complesso poco esaltante, i due episodi forse più "musicali" di tutti: lo spettacolo finale de La Fiamma, che aggiunge un pizzico di dramma e tensione al classico tono scanzonato; e il mini documentario nella prigione di Rikers Island, una piccola perla cinematografica che è anche una toccante riflessione sulla libertà e sul potere emotivo della musica.

Keeps up the consistent comedic pacing of the last season.

Funny, sexy, dramatic, intellectually satisfying. Really.

another great series seems to have hit the skids. I'm a musician, and I used to be married to an opera singer, but the latest season with Monica Belluci pretending to sing, just left me cold. The first 2 seasons were witty and insightful enough to make up for some very bad orchestra acting (Saffron Burrows, please watch some real cellists) but the latest season doesn't seem to have either the wit or the insight - it's just ego and not terribly good acting. It's hard to believe that there aren't any gorgeous aspiring opera singers out there who could have taken on Belluci's role - if she can't be bothered to act, why have her there at all? I really think opera is to esoteric for a mainstream audience and it wouldn't surprise me if MITJ lost most of its fanbase because of it. How did something that started out so great, end up so crap? And what a waste of talent in Gael Garcia Benal, who showed what he can do in Seasons 1&2 but now seems to have his hands tied on screen. Or just be pushed aside to make way for Hayley's new hair, and Monica's big yawn. I'm really hoping the show improves and gets back to its old form before too long,

I know a show about classical music is not for everyone (and sometimes they get a bit too artistic for my tastes), but Season 3 has some great storylines that should be fun even if you do not have a musical background. Plus, there are some unusual wrinkles -- like an entire episode shot at Riker's Island or former NBA player Baron Davis appearing in a few episodes. It's not my favorite show, but I am always amused and intrigued. Grade: A

Did they get Budget playwriters for Season Three?

One word can explain how it makes me feel every single episode...Magical.

Season 3 did not disappoint. Rodrigo continues to be the most charming man alive, and his chemistry with "High-a-lie" is excellent. It will be interesting to see where season 4 goes.