Mozart in the Jungle: Season 4
(2018)
You might also like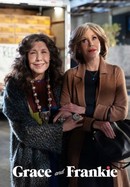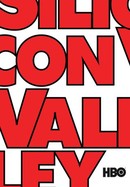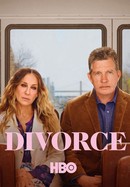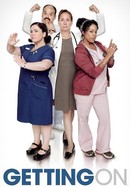 Rate And Review
Mozart in the Jungle: Season 4 Videos
Mozart in the Jungle: Season 4 Photos
News & Interviews for Mozart in the Jungle: Season 4
Audience Reviews for Mozart in the Jungle: Season 4
I enjoyed it. All around pretty good stuff.

Why did they cancel the show? I was hooked since season one and always looked forward for these episodes. It was funny, entertaining and it made me see at classical musical in a different way. Plus all the actors were amazing! This show has big ratings and great critics, I really don't understand how Amazon could let this get cancel. Such a shame. Mozart in the Jungle A+, Amazon F for canceling it! Im so disappointed at Amazon.

One of the best shows on television! Amazon needs to bring it back for one more season and conclude this wonderful series with season 5.

A powerfully seductive score and performance. Even more brilliant, beautiful, and daringly creative than the beloved inaugural season. At once passionately whimsical, comically frenetic, and poignantly understated. the season's narrative arc is rich with new motifs as well as playful variations on familiar themes. Bernal and Kirke have developed a captivating new rhythm in their navigation of the fraught relationship between artistic genius and human vulnerability. Torn between their desire for radical independence and their need for mentorship and emotional attachment, the aspiring virtuosos strive to insulate their creative freedom without severing bonds of love and ties that bind. within In the esoteric domain of their HIGHLY COMPETITIVE AND INCREASINGLY PRECARIOUS PROFESSION, they face a proliferating array of obstacles, including forms of sexism and paternalism that undermine their connection and their potential for fruitful collaboration. The show's script remains CLEVERLY POLITICAL in its treatment of class and gender. Avoiding what audiences might consider CONVENTIONALLY PARTISAN OR PREACHY, the show manages to elicit critical reflection both on the boundaries constraining artistic expression and on broader problems of discrimination, inequality, and patriarchy. poignant love stories abound, but the show's political awareness and NUANCED plot lines manage to suspend romantic clichés, avoiding the pitfalls of all-too-happy (and all-too-tragic) resolutions. EVERY EPISODE in this series is A MINI, MUSICAL MASTERPIECE, but each of their "endings" leaves viewers in a delightful state of contemplative suspense, begging for a new beginning, the beginning of another movement in a different key. the season 4 finale is brilliant in its own right, but also in the way leaves its audience wanting more. Like most fans of the show, I am, once again, intensely curious about the melodies, dissonance, and fleeting harmonies that lie ahead. Rodrigo de souza seems to share this restless curiosity. to quote the maestro (speaking to an apparition of his mentor, mozart): "yes, get to work, but doing what"? I Can't wait to find out, hermano. Encore!

I just love this show. the music, the drama, all of it. Hope we get to enjoy more to come!!

Love this series. The episodes in Japan are outstanding.

The best season yet for Mozart in the Jungle, as it's as artistically focused as ever. With romance playing a big theme for this season, the show's attractive cast certainly comes off as dynamic (even if the sexual content remains fairly modest), and the show mines its best moments of drama and humor from its character relationships. The orchestral scenes are also more impressive this year, and its views into its world (from interpretive dancers, to conducting robots) is flourishing, and it's also occasionally surreal in a way that tickles rather than overbears. After a slightly disappointing third season, Mozart in the Jungle is back on track to being the pre-eminent series about artistic craft and dedication.

This light and breezy show was fun while it lasted. At least we get to see Hailey come into her own.

One of the best TV shows of all time. Undoubtedly. Really underrated, but give a chance this show will sweep you off your feet and leave you with a warm fuzzy feeling in your heart. And Gael Garcia Bernal, you motherfucking genius. I absolutely love you.

Absolutely wonderful characters and acting I would give it a 20 I wish it was longer and had more episodes The seasons are to short!