You might also like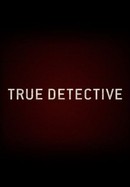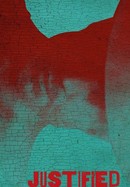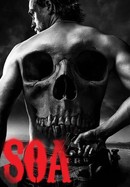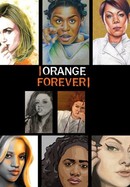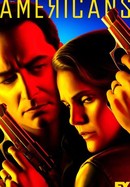 Rate And Review
News & Interviews for Narcos: Season 2
Audience Reviews for Narcos: Season 2
Great Season. Perfect storyline.

Anyone giving this less than 5 stars must be a clueless American that can't keep up with the subtitles or something.. bc this is an instant classic!? One of the best TV series of all-time!! Agent Pena is the real deal, amazing acting all the way around.. an absolute MUST SEE for anyone with a pulse and half a brain.

Not as great as season 1 but not far off. Another great must watch series.

this season has got some grt bending story line , some places it is a drag & in some its total high ! a definite kick for sure ! loved the way it was shown , i cannot imagine anyone else as pablo apart from this guy @WagnerMouraReal ! also other cast ! everyone is so well picked . well it does end in a way , we get into see some real pics which increases the aroma around ! again narration class !

Explosive and gripping, and benefits from some more sympathetic characters than previously.

Finally the perfect execution of Hyped build-up!this season was literally insane.the music and soundtracks were amazing just like 1st one.acting was iconic the last episodes were literally impact-full and amazing ,great addition to new leader of search bloc and his son they were amazing,the story this time was literally a surprisingly intense and edge of the seat ride it was level up of 1st season the new group was amazing to tore half heart of Escobar. the politics the drama and tactics everything was superbly amazing.the deaths in this season was X2 from last time some deaths were shocking and surprising.the one by one search and hunt this time was fantastic and the moves of Escobar was clever but the way the Cali deal with money it was like all weapons down to Escobar,the bombing and innocents murders were Dark.the last moments twists were literally jaw-dropping and amazing.the ending 2 episodes were literally something different and amazing the total downfall and nothing left with family and the last blow it was literally satisfying and amazing thing then the tease for the next season all cards were literally amazing this season its a Masterpiece!

This season was unique because it showed the death of Pablo Escobar. The whole season was based on the fact that how can a powerful and strong person like Pablo Escobar can be killed. Also, it showed that even having that much money did not change Escobar's hart, he loved his family more than everything he was ready to sacrifice everything for them. He burned a lot of money to make sure that his daughter does not freeze. I liked this series a lot, and till now, I am continuously watching the new seasons depside the fact that Escobar does not play there.

Narcos' second season is still plagued with unnecessary narration, robbing the audience from finding importance in characters and events on their own. It's like coming back from the bathroom at a movie theater and having your friend explain what you missed, it's not the same as experiencing what happened for yourself. However, as the season reaches its end, the narration lessens, allowing the show to come to life through the emotional performances of the characters. Paulina Gaitan as Tata Escobar was hands down the best of these performances, while Wagner Moura and Boyd Holbrook become a bit less annoying near the end of the season. Unfortunately the good section near the end was not enough to make up for this boring season.