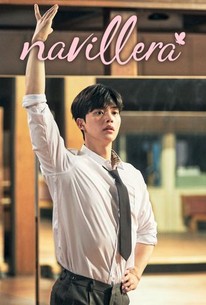 Where to watch
Subscription
Rate And Review
Navillera: Season 1 Photos
Audience Reviews for Navillera: Season 1
Navillera: in 12 episodes it packs a punch in terms of emotions. A series on the social realism side of spectrum with some really intricate work on family, age, opportunity, selfacceptance and selfbelief. This is not a binging series, instead it invites you to take your time and learn to love these flawed and amazing human beings. It is a powerful criticism of the traditional korean success criteria, obedience, social conformity and harsh judgements, and at the same time a love declaration to mentors and guides, to the right words at the right time, to starting on a path, trusting yourself, and about how even late is better than never. It whispers "You too can soar, don't stop, keep going until the very end". A pensioner and a working class ballet student adopt eachother a little reluctantly perhaps at first, grow to care profoundly and soar together, one at the end of his life realising with his last effort a lifelong dream, and the other at the beginning. all potential and desire. It ends with one of the most awkward and heartfelt hugs I've seen in Korean cinema&drama to date. No cheesy lovestory in sight, just pure humanity and sincere relationships.

I absolutely loved this TV series. It had me laughing, crying and reflecting. The actors were great, the story line was amazing, and it touched me somewhere deep because it addressed so many human life issues that we all face at one time or another. Mr. Sims character and Charoek was so inspiring and Mr. Sims' wife was a true image of a wife loving her husband and caring for him. All the characters were great and they all spoke to me. I loved this movie and I hate that it is over. However, these messages that I received will live with forever. I love a show with substance and this one most definitely had it. Whoever story this was or just the writer(s)....Kuddos to you and the director. This show was amazing beyond the few words I have written. I truly loved it.

My favorite k-drama in 2021 so far!!! SO GOOOD!!!!

Fresh, heart-warming, and thought-provoking! Only 2 episodes in, but already in love with it! I cried so hard in episode 1 because the story is just so real and so touching. Episode 2 is a bit lighter and funnier and I really enjoyed the chemistry between the two male leads!
See Details