NCIS: Season 1
(2003-2004)
SEASON: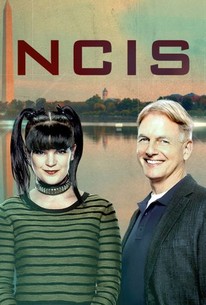 Tv Season Info
Navy NCIS: Naval Criminal Investigative Service is the official title during the first series. Mark Harmon tops the cast as the rule-bending, intensely private Leroy Jethro Gibbs, the head of an elite NCI team specialising in solving baffling crimes related to US Navy personnel. Gibbs' cohorts include tough, outspoken Caitlin "Kate" Todd (Shana Alexander), former Baltimore homicide detective (and flagrant womanizer) Anthony "Tony" DiNozzo (Michael Weatherly), caffeine-addicted, goth-girl technogeek Abby Sciuto (Pauley Perrette), and all-knowing, long-winded chief lab technician Donald "Ducky" Mallard (David McCallum). The two-part pilot episode was filmed for the military-legal series JAG, and was not shown until several weeks after NCIS premiered with its debut episode "Yankee White." Its plot involving a mysterious death during a flight of Air Force One, "Yankee White" also introduces several recurring characters: Alan Dale as NCIS director Tom Morrow, Joe Spano as FBI agent Fornell and Pancho Demmings as Ducky's assistant Gerald Jackson.
All Critics (3) | Top Critics (1) | Fresh (1) | Rotten (2)
Unfortunately, this plotline collapses during the second half of the show.
Despite its flaws, the show maintains an enormous viewership and an upbeat tone that distinguishes it from some of its darker brethren.
Now that network manages a kind of cross-clone: Navy NCIS copies not only the CSIs but also JAG, CBS's successful drama about adventures in military justice.
Audience Reviews for NCIS: Season 1
½
A spin-off of JAG, NCIS is an exciting crime procedural from CBS. In Season 1 former secret service officer Caitlin Todd is recruited to join NCIS (Naval Criminal Investigative Services), gets to know the team, and learns how to investigate crimes involving military personnel. The writers do an impressive job at using Todd as an audience surrogate to introduce what NCIS is, how it operates, and the team. They also come up with a number of interesting cases-of-the-week, from missing persons to terrorism to murder. Also, the main cast, featuring Mark Harmon, Michael Weatherly, and Sasha Alexander, is especially strong and has good chemistry. Additionally, there are a number of interesting guest stars, such as Emilie de Ravin, Sherilyn Fenn, Terry O'Quinn, Adam Baldwin, and Julie Benz. Season 1 of NCIS may look like a typical procedural at first, but it has a unique style that mixes earnestness and lighthearted humor.
Discussion Forum
Discuss NCIS on our TV talk forum!