NCIS: Season 7
(2009 - 2010)
SEASON: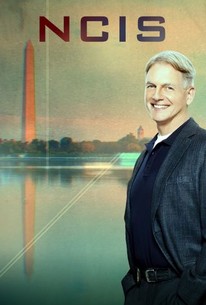 Rate And Review
Tv Season Info
The seventh series of the smash-hit procedural opens with the NCIS team still dealing with the loss of Ziva (Cote de Pablo), and Tony (Michael Weatherly) and McGee (Sean Murray) being charged by team leader Gibbs (Mark Harmon) with the task of finding her replacement. Other story lines highlighted throughout the series include: a bachelor party that ends in tragedy, a doctor's murder at the hands of a North Korean operative, and a cyberattack that leads to a mass power outage across all of Washington DC. Pauley Perrette (as Abby Sciuto), David McCallum (as Donald "Ducky" Mallard), and Rocky Carroll (portraying Director Leon Vance) continue to round out the series' top-line cast.
All Critics (2) | Top Critics (0) | Fresh (2) | Rotten (0)
It's one of the few procedurals with terrific characters.
What is perhaps most exceptional about NCIS is that it can consistently feature such sharp dialogue, fast-paced action and intricate scripts in episodes that could be pure filler.
Audience Reviews for NCIS: Season 7
Season 7 does not disappoint as the chemistry of the main cast and the strong writing continue to propel the show towards new heights, and new guest stars such as Robert Wagner and Diane Neal, along with recurring stars Muse Watson, Joe Spano, and Ralph Waite, make each episode a entertaining thrill ride.

I have always been a fan of crime fighting television series from Law and Order to The Librarian, fiction or non-fiction it doesn't matter to me. There is something about watching crimes being solved and justice being served that gives me a good feeling inside. The cast of the show has changed slightly over the years, adding and removing characters. The greatest group I believe ever worked together was that of Tony DiNozzo, Tim McGee, Ziva David and the great Leroy Jethro Gibbs. They each have their own set of skills and they all play their own role in the team. They are a group of people that are all very different but if you watch the show throughout the years, you'll find that without one, the team doesn't function as well. I really like that the producer chose the actors and put them in the places they are in because if you moved on person to a different role, the how would not be the same.