Nikita: Season 1
(2010 - 2011)
You might also like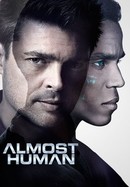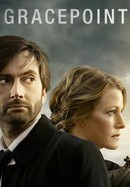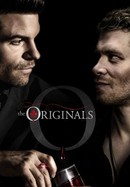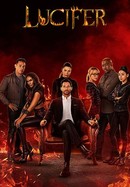 Rate And Review
Audience Reviews for Nikita: Season 1
With a fantastic cast and shocking twists and turns this take on the fantastic film is a joy to behold.

The CW reboots the La Femme Nikita franchise with the sexy spy thriller Nikita. In Season 1 former black ops assassin Nikita Mears attempts to bring down her former agency, Division, after discovering that they've gone rogue and are aiding terrorists; meanwhile a new Division recruit named Alex, who's training to be an assassin, secretly works with Nikita from the inside. Starring Maggie Q, Lyndsy Fonseca, and Xander Berkeley, the show has a solid cast that delivers good performances: especially Q, who does an excellent job pulling off the fight choreography and gunplay. And despite a bit of CW-ishness, with superfluous romance plots and sexy young actors, the over-arcing stories of Nikita seeking redemption for her past and Alex's struggle to maintain her cover are quite compelling. Additionally, the writers do an impressive job at building suspense and tension, which is further heightened by an exceptional score. Action-packed and full of intrigue, Nikita delivers an extraordinary first season, and promises to get even better.

I loved the main cast, especially Maggie Q, but this is really nothing more than a cartoon. It can't be taken seriously. If you just want a popcorn flick for a rainy afternoon, fine, but don't expect anything to be credible.

The best series I have ever seen.

The plot has energy and direction. Decent nearly mindless entertainment. Sexing up the promo material is tiresome and predictable but unnecessary. Strong performance by Maggie Q.

Too superficial compared to e.g. 'Person of Interest', mediocre to bad acting, driving motives established in story-lines only credible for kids.

Nikita is better acted than I would have expected, though Shane West can be a little grating as Agent Michael. Maggie Q and Lindsey Fonseca shine in particular, and the action scenes make Nikita a stronger spy-series than Alias. Though the backstory was a bit confusing for me, the world was very interesting to explore. My only real criticism is the implausibility of the setups; the characters are running around the world so frequently the show makes it feel like they're teleporting instantly to avoid slowing the show down.

outstanding writing, great direction, acting excellent

I was a fan of the previous La Femme Nikita series starring Peta Wilson (which isn't even listed on here). It turns out I like this one too. Plenty of action. Added in to this series: female friendship, which adds a lot to the storyline. Two strong women, Nikita and Alex, work together as allies to take down a corrupt and dangerous covert government organization called Division, one brick at a time. Seeing them make progress satisfies. Eventually, the ladies bring on board a couple of guys working for Division: Michael and Birkhoff, which scratches an itch from the previous La Femme Nikita series (I always wanted these guys along with Nikita to turn against Section I, but they never did). The ruthless leaders of Division, Percy and Amanda, surprise in how their roles are shaken up from their predecessors, Operations and Madeleine. Even though Amanda somehow gets the best of Percy, he gives the impression of maintaining control and having every option planned out, or does he? Amanda doesn't let him psych her out, and continues with her goals for Alex, the heir to a Russian oil empire. Just like in the previous La Femme Nikita series, there is romance between Michael and Nikita. While La Femme Nikita didn't take that as far as I would've liked it to go, this one does, satisfyingly so.

When its at its best its superb, it unfortunately has a few dud episodes that slows things down. The cast are superb, mixing beauty with real acting chops.