Once Upon a Time: Season 6
(2016 - 2017)
You might also like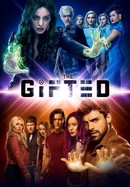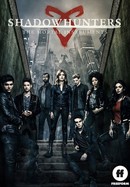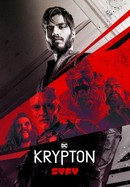 Rate And Review
Once Upon a Time: Season 6 Photos
News & Interviews for Once Upon a Time: Season 6
Audience Reviews for Once Upon a Time: Season 6
Love this show! Just stop watching at Season 6, great ending. Season 7 is a pointless afterthought, stop here.

An excellent final season!

Gotta say, this wasn't my favorite season but it was pretty dang good. I liked that we got to see Emma learn to fight fate. To fight when her life was being decided for her. And at the end we got to see a musical episode (I admit ir wasn't perfect but man can that cast sing) and Emma and hook got married which was wonderful. In the wish realm we saw one of the things that could have made Emma not the savior. We got to see that all the pain she had to go through (though she should have had to go through it) it made her strong and it made her able to fight for the people she loves. I loved the last episode because we finally got to see Rumple do the right thing after so much waiting. And it was interesting that the only way for them to get the happy ending they all got was when BOTH good and evil die the right thing. It could just be good fighting evil. Evil had to do what was right too. It was a good ending to Emma's reign as main character of the show and a good way of summing up everything and finally giving Snow her wish for everything to be normal again. For Emma and Regina to get to be Henry's moms without having to be battling some great evil. For Snow and Charming to not always be finding each other and for Henry to actually get a normal childhood that isn't full of things trying to kill him or his family.

A horribly cheesy show that is cloying enough to make you feel Disney is suffocating you with it's desperate and unoriginal script writing. It borrows from 100's of other, good, scripts because this show has nothing to say that other good writers haven't said before.

*Full Series Review* I am not sure why studios keep trying to make live action remakes of so many iconic children's characters hen none of them could be done better than in this show. It reinvented so many characters perfectly with with rich backstories and layers to everyone's personalities. Anything anyone could have wanted was in this show. Anyone you've ever heard of was at least given a mention and so many familiar faces get their own story at some point while introducing enough original characters to stay fresh. Trying to go into detail wouldn't do it a justice when there is so much story in these six seasons that it just needs to be watched and remember as the live action version we didn't deserve but were fortunate enough to get.

Season 6 took another dark turn, but in a new way following season 5. It was great to see the further development of Emma as she learns what being the savior actually means.

this is a solid season the rumple redemption plot line is at its best and the show does a good job at showing a more mature Henry and the addiction of aladdin and jafar is great

Double the amount of Regina made this season nearly unwatchable and watching them sideline CaptainSwan for fan service episodes was just too frustrating. Also the fact that they had Belle return to her abusive husband was nauseating. The only reason this isn't at 0 is because CaptainSwan got their happy ending.

A season with some wonderful promos that makes ABC Network TV that make you want to watch the episodes desperately like the 3rd season and other seasons.

Possibly the most unevenly toned season of Once Upon a Time, it has its moments, but could have been better. The season starts strong enough, but suffers toward the back half. As the original concept for the final season, the narrative was perhaps a little tired at this point. One of the more enjoyable pieces is watching the smaller stories that contribute to the larger arc in the front half of the season. It's reminiscent of season one in its way. The dialogue this season is a bit stale, which can bring down the episodes as a whole at times. Most of the main cast present wonderful performances. Lana Parrilla's Regina shines woh her character growth, and her newly released ultimate Evil Queen is deliciously fun and makes one remember Season One, when Regina was always up to no good. Ginnifer Goodwin's Snow White and Josh Dallas' David have come a long way since the first season and it shows in their story and acting. Their episodes are epsicialky nostalgic this season. Colin O'Donoghue's Hook is incredibly lovable this season (which is funny, because this Oncer was not a fan of the one handed pirate for some time). Robert Carlyle's Rumple feels as he did in Season One and Emilie de Ravin's Belle stands strong with backbone this year. The weakest link, acting wise, this year is Jennifer Morrison's Emma. Once a lovable, yet immature hero, the writing for Emma has consistently tried to make the character grow, but Morrison's acting makes you feel differently. The dialogue and arcs clearly make the character feel like she should have grown, but Morrison's acting hasn't really allowed the character to feel like she's matured since the first season. Where the rest of the cast make us feel as though their characters have been on a journey and have grown, Morrison's Emma still feels like that "wannabe" teenager who was ready to run that we met in the "Pilot." This year's season finale, the two hour "The Final Battle Part One & Part Two" was originally intended to be the ONCE UPON A TIME series finale, and — while satisfying — its not exactly the show's strongest ending. On one hand, how could it live to the expectation of six years worth of stories? On the other, the entry feels satisfying and enjoyable, but nothing more. ONCE finales tend to mix dark, magic, adventure and fun beautifully and are more often than not one of the strongest parts of the season. This endeavor, however, can not lay claim to all of those things, at times, feeling like an obligation, rather than a send off to the show we've loved for the last six seasons. Jamie Murray's the Black Fairy is the strongest part of the finale (as she was for most of the season). The two-part outing also benefitted from Parrilla's Regina & Evil Queen, as well as some wonderfully nostalgic moments from the Charmings. The highlight for this long time fan, though, was knowing that we got another chance to get an ending right in Season Seven.