Our Planet: Season 1
(2019)
Where to watch
Subscription
You might also like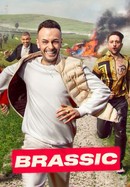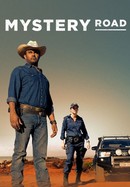 Rate And Review
Our Planet: Season 1 Videos
Our Planet: Season 1 Photos
News & Interviews for Our Planet: Season 1
Audience Reviews for Our Planet: Season 1
A very high production value, this documentary has undoubtably taken a lot of time to make. The photography is super beautiful and the miniseries is both engaging and enlightening.

Do enjoy watching film and television on Netflix, but when it comes to the Netflix originals the odd gem crops up every now and again. But there are a fair share of films and television that don't do much or anything for me and those that start/started off very promisingly, in some cases brillantly, but decline badly, a major example being 'House of Cards'. Am however a massive fan of the national treasure that is David Attenborough, as is my sister, and when hearing that he had done a new series and it was on Netflix we just couldn't say no to watching it. The best of Attenborough's work, old and new, are genre landmarks and are incredible in their own right, his career has spanned decades and has been remarkably consistent. In that there is not a dud in the whole of his extensive filmography, his more flawed work still being decent, which is a rarity and something that has been deliberately reiterated by me many times. The 8 part 'Our Planet' was one of our most highly anticipated programmes, watching it we were utterly transfixed by the images, fascinated by all the animals and felt a wide gaumt of emotions. Whether biting our nails, shedding multiple tears, going awww at anything cute and even laughing. After watching 'Our Planet' we were shocked, inspired, very moved and in awe, not many programmes so far this year have made me feel like this. So far this year, this has been among the very best and very special, and in a completely different league when it comes to Netflix shows. Even if it isn't one of Attenborough's best or most ground-breaking. 'Our Planet' is not about animals in beautiful environments being painted in a cute, reassuring and one-sided light, that was something that the brilliant 'Dynasties' was criticised for before it was even aired. Don't think either that it would offer nothing new. Some have criticised it for having an agenda and executing it heavy-handedly. The portrayal of the animals is far from reassuring, some are cute and some are quirky but much of the time the portrayal is complex and uncompromising, all without over-humanising them even in very human conflicts. The environments/habitats do look absolutely glorious ("Jungles" being a prime example), make no mistake about that, but there is much more to them than that with them also being unforgiving and even fragile. "Frozen Worlds" especially. Regarding whether it offers anything new or not, the environments (jungles, the Arctic, deserts, grasslands etc.) and animals like penguins and killer whales are familiar. But there are also some rare animals not seen before (like in "Jungles" with the preening bird), familiar species doing uniquely different things like the caterpillars in "From Deserts to Grasslands" or the ants in "Jungles". It may seem on the outset that it's familiar, to me there was a different approach to the material, helped by the wide range of camera techniques where you see many animals up close in a way never seen before like with the Arabian Leopard and the cheetah it is very intimate. Did not find its heavy emphasis on conservation too preachy, unlike some. A lot of 'Our Planet' shows both the wonders of the planet, with all the different species and their behaviours (both familiar and unique) and the different habitats and the fragility of them as their environment is threatened and what human destruction does. What was said was important and things long needing to be addressed, with harrowing sequences like the endings of "Our Planet" and "Frozen Worlds", and with the predatory fungi, making one really sit up and think as well as feeling emotional and shell-shocked. Did find that the heavy emphasis on it was not a bad thing, considering that it applies to all the environments covered and many of the animals and such, such as the megafauna. It's not all doom and gloom, parts are hopeful. 'Our Planet' does in all eight episodes look amazing. The scenery takes the breath away, especially in "Jungles" and "Coastal Seas", but it is more than just beautiful scenery. For example in "Our Planet" and "Frozen Worlds" one is reminded of how cruel that environment is. The scenery is complemented by photography of quite cinematic quality with a wider range of camera techniques rarely seen before, not just a feast for the eyes but it is also expansive and intimate in equal measure, enhancing the impact of the emotional and tense scenes of which in 'Our Planet' there are many. A big example being with the walruses in "Frozen Worlds", which really got me emotionally. The music is grand and atmospheric but also whimsical and jaunty. A memorable example being tango-inspired music in "Jungles" accompanying an amusing sequence. As one can expect, the narration is very thought-provoking and never rambling or speculative. There are some interesting individual feeling stories here throughout and so many of the species are easy to relate to. A lot of information is covered but felt properly explored and not rushed or disjointed, and the facts educate and illuminate while not being compromised for the emotionally complex storytelling. Once again, Attenborough's distinctive and unequalled narrative delivery, with his unmistakable voice, is sincere, enthusiastic as well as understated. One can listen to him for a long time and not tire of him, no other nature/wildlife documentary narrator/presenter has made me feel this way. In conclusion, count me in as another person who finds 'Our Planet' brilliant. 10/10

Our Planet delivers some of the best videos and captured footage of the wild that you will ever see. From sharks and tigers to small insects and crustaceans at the bottom of the sea. Additionally, they will often have very rare footage that you might not even find on the internet! Couple these insane visuals with great information and David Attenborough you have one of the best documentary series you can watch.

Our planet shows well in each episode how rapidly changing climate change is affecting animals. Showing animals and ecosystems as they are, the impact of climate change is evident. I recommend several episodes. We can know the polar regions of the earth, tropical forests, and many other ecological situations.

- Our Planet – High Seas environmental message is how our planet is moving away from being something admiring to facing terrifying realities. David Attenborough demonstrates how the sea is the life support system of the earth and how it is essential to mankind. He mentions that phytoplankton is half of the world's provider and they play an important part on the climate. The globules from the phytoplankton and water combined, create clouds making energy from the sun out into space to keep the earth cool. These clouds are vital in carrying fresh water around the earth but unfortunately phytoplankton have begun to disappear by 40%. Which is scary because phytoplanktons are a food source for all living things and they if continue to diminish, Attenborough explains that it increases the chances of global warming if clouds reflect less of the sun's heat. Ocean's life is so mesmerizing. I nearly cried watching the scene of those bluefish tunas desperately trying to escape from the fish net. We, the humans are the threats to this planet and one example is by overfishing and damaging the marine ecosystem and food chains. Everything included, this documentary shows appreciation for the beauty of the marine life and how we must take actions to save it. I enjoyed watching the beauty of the sea!

David Attenborough documentary Our Planet – High Seas Episode depicts the wonders we take for granted in our ocean. Attenborough does a good job in hooking the viewers in by capturing some of the world's most amazing depictions of marine life throughout the documentary. From an aerial view of thousands of dolphins migrating in the shores of Costa Rica to the scary, yet interesting deep sea creatures that live thousands of meters below the ocean. These once in a life time experiences that are shown are second to none. I think Attenborough does a good job in describing how human activity consequently affects our oceans and emphasis on preserving it the best we can. The music compliments the documentary by providing a relaxing and harmonic feel to go with some of the beautiful pictures captured by the cameras. Attenborough also does a good job in showing viewers the intelligence that sea species have in the way they perfectly coordinate some of their attacks on their prey. Attenborough also points out how plastic pollution is a serious issue for our ocean, however, industrial overfishing is far more dangerous because if humans continue to harvest the seas in this way they can possibly affect the existing ocean ecosystem by throwing it off balances resulting in several species being affected while some may even go extinct. Overall, the documentary should be appreciated for its amazing depictions of the ocean and of its creatures that live in it.

Attenborough continues with stellar, remarkable work on Our Planet. The detail within the information provided on all these geospheres/regions of planet Earth and the visual work by top camera people is unbeatable. I'll watch each one they create. 5 stars

At first i was disappointed that i didn't find Planet Earth on Netflix and instead opted to watch this with my gf & her mom during our dinners. What a lucky gem! On top of amazing shots, stories and animals this series also talk about how humans impact the nature and i think it's super important for people to understand that just watching nature movies doesn't make you a nature lover, one need to take actions so the nature won't disappear

Beautiful, high quality nature series. Next best thing to spending time outdoors, with the huge plus of witnessing rare species and unique behaviors. David Attenborough is a great man living and working his passion which should to some extent be everyone's - it is a dysfunctional anomaly when it is not.

Amazing piece of art. You cannot make animals act like the way they do naturally. Life long experience.