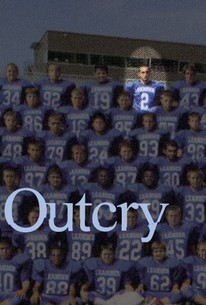 Where to watch
Buy
Buy
Subscription
Buy
You might also like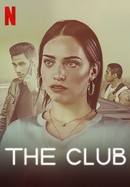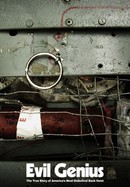 Evil Genius: The True Story of America's Most Diabolical Bank Heist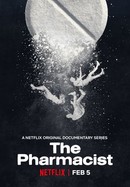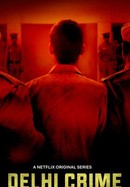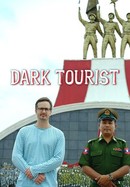 Rate And Review
Audience Reviews for Outcry: Season 1
This was a very well put together documentary on the sensitive case of an alleged innocent kid convicted of child molestation. It goes through the case and all the points that cause the conviction to go I to question and into a new trial. It brings to light such an obvious conclusion to all facts brought into light and really highlights; perhaps it seems not even intentionally on a particular officer that makes you really question integrity in law enforcement over being proven you might have wrongfully convicted and how facts can be distorted to fit anyone's picture. Great watch I highly recommend. I definately hope the case is properly tried and if innocent he is set free. I am not that far in the series lol.

Outcry lays bare the US, and Texas, justice system. Both the good and bad are told, without bias. The film does an excellent job of presenting the case, the facts, and the story, through the own words of nearly every significant person who played any kind of role as the story unfolds. Additionally, the filmmakers did an exceptional job of presenting nearly every piece of evidence surrounding this case, in a way that gives no indication that they are leaning one way or the other. You are left to draw your own conclusions, based on the facts and testimony of those involved. Right up until the very end. This series tells so many stories; Greg Kelly's, his family's, his girlfriend and her family, the family who took him in, when he, due to personal family tragedy, was going to be unable to remain at his HS and funish out his academic and athletic careers, the personal stories are told. Then there's the story's of the different law enforcement and legal teams; the local police department, the DA's office, the TX Rangers, the multiple defense teams, The TX State Court of Appeals and the national storyline regarding prison reform and wrongful conviction battles. Then there is the story of the small Town America that is ripped apart with the community choosing sides. Both believing they are doing what is right, and defending innocent victims, all are fascinating and need to be seen. Everyone owes it to themselves, to watch this exceptional docu-series,and then question all the institutions and processes involved. As important a piece of TV as I've seen, as this could be anyones brother, friend, child, elected official, next door neighbor, and the prospects are terrifying.

Gripping. Disturbing. And an utterly damning exposition of professional incompetence.

the damage an incompetent system can do. though there are massive signs of corruption and malintent .. possibly tied to the rest of child molestation cases in the world

Pat Kondelis and his team did an outstanding job telling our story. It was messy, frustrating, disappointing but ultimately rewarding. Outcry takes you on that Journey it invokes the same feelings we experienced in the order we experienced them in.

It's a gripping documentary. Always on the edge of your seat as to whether he is guilty or not. It will have you asking questions about our legal system. But it also brings up the case of child abuse and that's a touchy subject of course, but it shows how a child may be coerced into a false confession. In this case they didn't even show any of the children Greg's photo. Definitely a good watch. I think it raises a lot of questions about our laws and the system , that's why I love it.

"Outcry" will keep the audience on its toes, while at once cultivating a sense of dread and optimism. This is not only one of the best true crime genre series in its class but one of the best documentaries of 2020.

This show illuminates how incompetence can derail lives. It airs some information about policing and the justice system that is both useful and compelling given the current climate. Highly recommend.
See Details