You might also like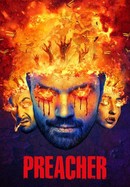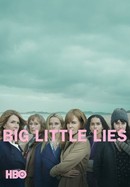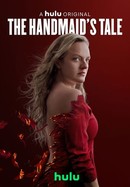 Rate And Review
News & Interviews for Ozark: Season 2
Audience Reviews for Ozark: Season 2
excellent series, with very good plot

gets better with every season

Better than the first season and that one was amazing!

At the start of this season I would have given it at least 4 stars, but by the end it was already falling apart in plausibility. I didn't find the characters or their motivations believable anymore, and if this is a realistic portrayal of how the FBI takes down a cartel money laundering operation, then they deserve to fail. This is where we first see cracks appearing in the plot too - the final episode made no sense to me; unfortunately, the jump-cut technique used in the first season just doesn't work here. Watchable but increasingly unbelievable is how I would summarise it.

Simplemente la historia que nos quieren contar fluye...con adorables sobresaltos e intrigas...me encanta.

Destaque para o elenco coadjuvante! Tensão e muitas reviravoltas.

Love this show. Bateman's deadpan deliveries offset the usual backwoods-noir tropes.

Often compared to Breaking Bad for it's similar 'good guy turns bad' plot. Ozark is a dark, desperate, slow burn series. It takes a while to enjoy this series, but once you're there, you'll realize how complex, well-crafted, and clever this series is. Outstanding acting by almost everyone, especially Julia Garner. Season 3 is the real masterpiece | follow us at @uncle.review

The second season of Ozark could not be more different from the first, especially when it comes to the pacing. In particular the second half, the series captivates with delicate decisions, unexpected twists and does not shy away from torpedoing established characters. Laura Linney steps out of Jason Bateman's shadow and clearly takes command in the long dialogs, which once more proves her incredible acting ability. But this season it feels like the show is rather led by the phenomenal Julia Garner, who moves us in her emotional moments and delights us with her badass one-liners. Even though the action of the second season was much faster and more action-packed, you often had the feeling that it's sometimes too chaotic and a little all over the place. Nevertheless, the authors have managed to structure the events in such a way that there are many possibilities in which direction Ozark could go in season 3.

Ozark: Season 2 finds our favorite family looking to expand the business to launder more money in the region. This time the cartel sends their best lieutenant who is their lawyer to deal with the Byrdes. Marty Byrde takes a back seat half the season and we see more of the Langmores and Snells with their back stories. The women in this season show more power with Linney at the helm of the family and Julia Garner who wins an Emmy for her role as Ruth Langmore. She is ruthless, righteous, strong independent person who loves her family and would do everything to please them and protect them even though they are villainous. The Snells on the other hand were growing and dealing drugs while playing police and governing the region to help with cause. The Byrde family also deals with their daughter who wants to be emancipated from her own family. The family is also moving ahead politically to bring gambling into the region which causes the Kansas City mob to muscle their way and get a portion of the proceeds from the river boats. Season 3 is going to be interesting, let's see where it takes the family.