Parks and Recreation: Season 5
(2012 - 2013)
You might also like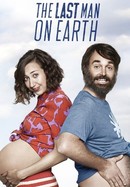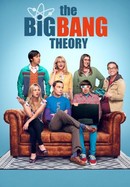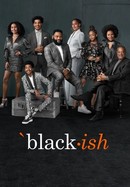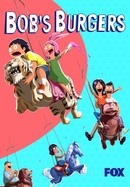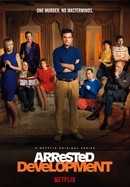 Rate And Review
Parks and Recreation: Season 5 Photos
News & Interviews for Parks and Recreation: Season 5
Audience Reviews for Parks and Recreation: Season 5
Just finished season 5 for a second time I would've rated it 4 stars first time but watching it a second time I have to rate it 5 stars

I decided to conduct a media review on a TV show. The media I decided to review through the Catholic worldview is the NBC mockumentary comedy Parks and Recreation. Under the criteria of addressing specific and relevant keys of the Catholic worldview of media and affirming the truth, goodness, and beauty of the Catholic worldview in its broader context, I give the show a 1. The show reflects goodness but doesn't do it through a Catholic lens. Parts of it are truth-filled. It does have a nice balance of humor, inspiration, and drama, which makes it more enjoyable to a wider audience. For the criteria of engaging, inspiring, and stimulating dialog, including personal reflections, anecdotes, and/or stories as it relates to the content greatly helps I would give the show a 2. Many episodes feature the characters helping others and trying to better the town and community around them, and the humor used in the show can be funny because it is Motivated by and relevant to the experience of the audience. Kindness is often exemplified, in this sense, it can be inspiring. Under the criteria of respecting the dignity of the human person/original poster/others on the forums, I would give the show a 0. While the main characters are often respected, there is vulgar sexual humor. These references to pornography, inappropriate references, and sexual innuendos degrade the dignity of the human person of minor characters involved. For the criteria of professionally written i.e., proper grammar, style, spelling, organization, presentation, I would give the show a 2. This show was a hit and was a regularly scheduled program on NBC. It is very skillfully developed. The humor was executed well, the budget was extensive, and the actors and scripts were professional.

Parks and Rec still finds new ways to keep fans entertained.

Just Wow! This season is made of the laughs

Excellent season of television, with great writing and an extraordinary cast.

Some things start to dip in quality, but the show overall stays strong. My rating: A-

THIS ENSEMBLE COMEDY SOMEHOW GETS EVEN BETTER. THE STRING OF GUEST STARS AS RESIDENTS OF PAWNEE HAVE BEEN EXCELLENT.(AND A SHOCKING CONTINUITY OF DETAILS UPON REWATCHING) , AMY POEHLER SHINE

The Lix & Ben couple is one of the best aspects of the show, but Ben's head-down, pathetic pathetic, depressive nature (w/ cops being a perfect example) can be a lil much (WAY much, at times).

I have watched this show through over 10 times and I still laugh every time, it's truly perfection.