Person of Interest: Season 3
(2013 - 2014)
Where to watch
Buy from $1.99
Buy from $1.99
Subscription
Buy from $1.99
You might also like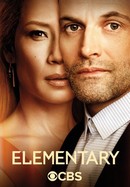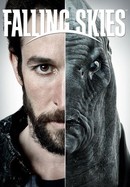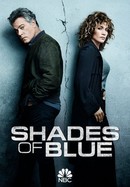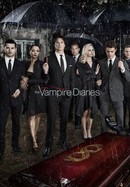 Rate And Review
Person of Interest: Season 3 Photos
News & Interviews for Person of Interest: Season 3
Audience Reviews for Person of Interest: Season 3
Well written. Well acted. Interesting story. Engaging. Taraji P. Henson puts in yet another great performance. Nice to see Sarah Shahi as well.

I fall in love with Root from this season。Root is so cool ,smart and charming .

Starting from the third season Shaw seems like the female version of Rambo; Root is not only a computer genius, but she is also able to shoot with 2 guns; not to mention that, they both fight with men much bigger and taller than them... It's really a pity because the plot is interesting and I enjoyed the first 2 seasons. Early or later, every tv-series jumps the shark, but this happened too soon.

Pure Thrill! The way they have merged multiple arcs into one and maìntained the texture of the show was thoroughly enjoyable.

The most touching series I have seen for many years. Sometimes naive/simplified, action filed plot never was boring and it has very serious philosophical and existential questions. Strongly advise to watch all five seasons.

Adding Sarah Shahi to the mix along with a really great set up for season 4 makes you excited for things to come.

7.0/10 — "Pretty Good/Engaging"

It's not with great enthusiasm when I recommend the third season of "Person of Interest", but I must be honest: this season eventually wins the viewer over with its multiple subplots of surprisingly ambitious motives. It is not as good as the first season, but it is more memorable and more purposeful than the banal second season. It features a strong opening filled with excitement that rotates through subjects of artificial intelligence, police corruption, government corruption--and not to mention a shocking if contrived ending that references our worst fears in the 21st century. With that statement I probably have made "POI" sound like a masterpiece. Somehow, it isn't; the pacing is slow, the ambitious storytelling is limited, the dialogue filled with jargon and occasionally flat one-liners, and some of the more serious subplots are irrelevant and ineffective. An example: without giving any names, a character dies in this season, and when all the team members (Finch, Reese, Shaw, ect.) react by spinning out of control, all I could think about was that these people, acting on the behalf of a global surveillance system, were the world's most powerful and responsible people and they're losing their minds when one person dies. Never mind the person who died was close to them: they have seven billion people that they should be protecting--while I'm at it, don't get me started on why they're still only fighting crime in New York. The main story arcs this time are as follows: the team has its final showdown with the evil corrupt police organization HR, and later on with Mr. Greer (John Nolan), whose desire to build his own autonomous surveillance system conflicts with the team's more conservative and moralistic system. I am, again, astounded that team leader and inventor of The Machine, Finch (Michael Emerson) cannot easily dissolve HR, and when Reese, who has a gun, fights HR member Simmons (Robert John Burke) they fight with...fists? This is meant to be more exciting, of course, but when Simmons escapes and commits a significant retaliation later on, the entire storyline becomes unsympathetic since Reese could have shot Simmons and not have to face the consequences. John Greer, who becomes the show's most interesting antagonist, eventually attracts, in addition to the POI team, the attention of Vigilance, led by the angry and smirking Peter Collier (Leslie Odom Jr.). At last, both Greer and Vigilance are doing things we are interested in seeing play out, and there's a particularly unique scene in which Collier captures many of the heroes and villains and brings accusations against them in his own devised trial--which may or may not result in all of their deaths. The characters play the same functions as before, which does not become an issue until a bad one-liner is said. The weakest of the characters is Root (Amy Acker), whose dialogue is limited to seemingly endless, obsessive, and long-winded lectures about the Machine. On a few occasions her dialogue exists merely to excuse some plot contrivances, including a sudden turn of events which, if played realistically, should have led to her and the others triumphing. It is mainly the ambition, the acting, and the humor that earns this season its credit. Although the larger subplots are ambitious, they're ultimately excuses for one liners and action rather than a satisfying payoff. I maintain that the show is not as smart as it thinks it is, and the fact it chooses action and dialogue over the interesting ideas about the machine is evidence that it comes up short. My recommendation is "Season 4" forget the procedural premise and go all the way with its ambitions; forget the action, the plot holes, the jargon and exposition, and make a show that delights us with its intelligence.

Very superbly made--thought-provoking, with a story that will make you laugh, shed tears and more.