You might also like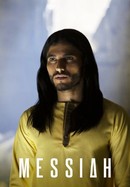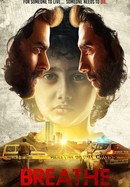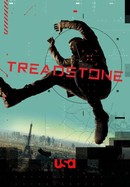 Rate And Review
News & Interviews for Ratched: Season 1
Audience Reviews for Ratched: Season 1
Outlandish and stupid. There's a sense of desperation in the increasingly ridiculousness, like the writers tried to shock their way around telling a coherent story. It also vandalizes the legacy of a great cinematic antagonist.

Where as "One Flew Over the Cuckoo's Nest" could actually be deemed a drama, Ratched is definitely in the horror genre. It's fun and entertaining but so far from reality and so cartoony that it feels unrelated. The stand out is Finn Wittrock.

Great show with a good twist.

Ratched has a lot of potential, but the plot turned to have a lazy direction and a poor character development. It also failed to be creepy as it was expected. However, its cast is obviously committed to give their best to save this tv show to become a total mess.

Lately with Ryan Murphy it's either a hit or a miss. And after watching all 8 episodes, twice. I can tell you that this reimagining of "one flew over the cuckoo's nest" with Sarah Pulson starring as Mildred Ratched, one of the most famose female Villans in Cinima history, Is a Hit! Movie Buffs like myslef with love the Hitchcocktian undertones and the classic hollywood music scores! This is a must see for anyone who knows that Villans arn't born that way. they're made!

Honestly I found it kinda boring. Maybe because of how "ridiculous" it is.

Amazingly stylish, very much in the style of 50s thrillers. The score is sublime. I'm quite sure it's partly from some hitchkock movies. Some chharakters, like that of Charlotte Web are over the top. But all in all it's a very enjoyable ride that keeps you engaged

The acting, the production and the visuals are the most remarkable elements. Sarah Paulson's acting is outstanding, although the characters becomes blander towards the end. The plot isn't extraordinary, but still manages the violent and calm moments very well and keeps you entertained throughout the eight episodes.

I started this series as I enjoy Sarah paulsons acting skills. This was a very good series but I feel the ending let it down. I'm hoping that if it returns it explains the whole series a little better. All in all a good watch, quiet interesting.

In the words of Vulture, "The longer you make the slog through its endless-feeling eight episodes the more it becomes apparent what a profound waste of time this exercise is." I'm so glad I quit watching after the 2nd episode. But so disappointed as well. Episode 1 was promising, but it became clear in the 2nd episode that this was not working out. The shiny veneer was interesting, but had nothing of substance under it.