Ray Donovan: Season 2
(2014)
Where to watch
Buy from $1.99
Subscription
Buy from $1.99
Buy from $1.99
You might also like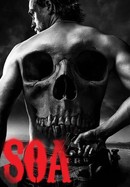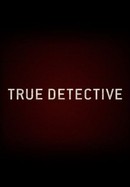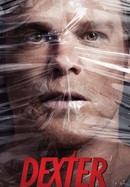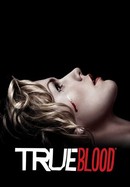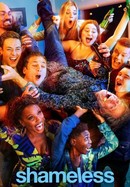 Rate And Review
Ray Donovan: Season 2 Photos
News & Interviews for Ray Donovan: Season 2
Audience Reviews for Ray Donovan: Season 2
In season 2 you don't see chinks in Rays armor, but he loses his mojo, and it make no sense why he suddenly slips. The delivery remains quite similar to season 1, yet Ray lost a bit of his super status and languishes a bit. The show remained entertaining despite Ray appearing more pathetic.

7.9/10 During Ray Donovan's sophomore season, the show gets to play Capitan. After a couple episodes I felt like I finally was understanding the tone and the abundant amount of charm that the series was going for. It is still far away from being perfect, but I have begun to love it for the gritty and stylish atmosphere, well supported by its magnificent cast. I rarely feel this way about similar shows, but every character is truly fascinating. Even the obnoxious kids and the moody wife are more than my descriptions of them suggest. The man himself, Liev Schreiber absolutely kills it as Ray Donovan. You can feel the miniature domino that gets pushed at him every single episode, triggering a chain of events leading to his soul-wrecking change in the finale. Every single one of his brothers has an arc, that doesn't waste the acting abilities of the actors. The supporting cast is quirky and rich in character. And the never-ending highlight of the show is still Jon Voight's Mickey Donovan. During his scenes you start to perceive the tragic events in a more lighthearted matter. He is still an abnormally big jerk, but he brings much needed levity to everything happening and you clearly see that he'll get completely mad if he takes all the trainwrecks happening around him seriously. I particularly liked the great use of a returning character that didn't bring much to the table the first time around. The major negative aspect of the show is how conveniently the story plays out. Some things just happen for the sake of happening, so the plot could progress. You could say that's part of the show's charm, but it might bother some people. The most unexpected thing this season was the possession of Abby. It was like the demon inside Skyler from Breaking Bad was bored from its vessel and decided to enter someone else. Why the producers decided to make Abby completely insufferable is beyond my knowledge. Conclusion: You may have noticed how I used the word "play" in the beginning, as the show still has a road to go to deserve its place behind the steering wheel. Yet there is so much charm to help you overlook the flaws. I place my confidence in the third season to be even better and to elevate the show to a "Capitan".

Getting into more and more problem as we get involved in problems in every cell of the family. Ray is unstable, so is everything else.

Truly a testament to the great writers helming this series, Ray Donovan still manages to get better with every episode. Despite the major story arcs being almost completely different from season 1, it still maintains the overall tone established by its first twelve episodes, and in the process, grinds out some of the best 12 hours of television I've ever seen. Schreiber and Voight remain perfect choices for leading this show, bringing even more to their colourful performances than last time. This is definitely worth the watch.

This season is so dark but not in a good way. My review of the first season said that viewers don't connect with Ray and it got worse this season. i'm really surprised that viewers have stuck around.

Season two of Ray Donovan is in some ways a letdown of season one, and in others a proper successor. The powerful performances continue, with Liev Schreiber cementing his career making role of Ray Donovan. He continues to enliven Ray as flawed protagonist, but a remarkably resilient one. This season, however, took far too long to really find its way, and focused on story-lines of ever-increasing melodrama. Part of what made the first season so effective was the balance between his family affairs and his actual job, whereas the entire second season is seemingly honed in on one plot thread that doesn't really give us a full picture--we scarcely ever see Ray work, why is it everyone turns to him? The immaturity and irrationality around him is mesmerizing, resulting in a frustrating experience. We constantly want Ray to be challenged by someone with his level of intelligence, charisma, and coolness under pressure. For the show to fully rebound and realize its true potential, it must look for more capable antagonists and side characters, and give more dramatic credit to the talented cast it already has (Jon Voight).

One of the best tv shows ever. Right up there with "Breaking Bad" this pulls no punches. Can't wait for season three.

Season 2 was far better than season 1...

what a great show its so fucking amaze balls, you cant stop watching it

Sharp and smart; Ray Donovan benefits from crazy performances of its leading cast with good-old drama writing at its best.