Ray Donovan: Season 4
(2016)
Where to watch
Buy from $1.99
Subscription
Buy from $1.99
Buy from $1.99
You might also like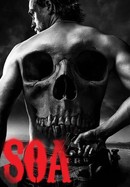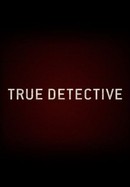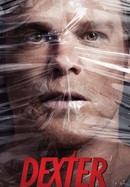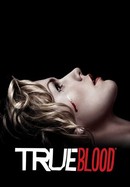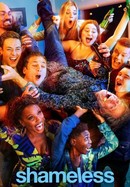 Rate And Review
Ray Donovan: Season 4 Photos
News & Interviews for Ray Donovan: Season 4
Audience Reviews for Ray Donovan: Season 4
Very slow start to the season. Picks up eventually but the story is a bit messy . Still enjoyed the twist and turns.

Could have been much better without breast cancer thing, this is entertainment for god's sake. How one can show removed breast in a sex scene ?

Not the best of seasons for the Donovan's but, there is definitely enough to keep you around and entertained. Of course, the ending is tear worthy, if you care about any of the characters. I definitely do at this point in the series.

100% unoriginal characters responsible for an unrealistic number of murders per episode. At first glance Ray is appealing yet the glory dissipates with each woman he beds then Abby begrudgingly forgives time and again.?. Let me know what happens after season 4. Meh, it passed the time.

The first seasons are pretty great but its all getting a bit old and tedious now. predictability is increasing, there's too many cliche's as if the writers are struggling to find new ground. Micky donovan needs to go already, how many times can one stomach him having a 'scheme' and messing up dragging everyone with him? it's getting so tedious that entire sections are being skipped when he enters the screen. Ray best go back to what he does best, being the hollywood boogeyman everyone fears and respects and then worry about his family not falling apart. there's a million twists to that and fighting international crime should not be part of that.

The show, like many tough-guy dramas before it, manages to continuously hook you back in with a timely murder. Somebody shoots somebody you didn't expect, and you have to tune in to the rest of it. It's great to watch Terry's battle with Parkinson'--Eddie Marsan should have like 40 Emmys by now, not only for his portrayal of mental deterioration, but for a being a dude from London who sounds like he grew up in Boston. The rest of the show, sadly, is dumb characters doing dumb things to manufacture drama. Bridgette in particular, Abby, Conor, and of course Mick. The show keeps telling us Ray is an A-hole for treating his "beautiful" family poorly, but really Abby is a drama queen and a terrible mother, Bridge is almost ruined the life of the teacher she was supposedly in love with, and Conor is there just to say and do idiotic stuff. Still, watching Liev Shreiber intimidate tough guys and cops and rich folk never gets old.

Yeah, its finally over..., All the problems, all the crazy stupid criminal "Boston-Irish" clean up activity in the world sewer capital, Los Angeles. Exhausted out of live, his family and the ever growing problems, just slipping into his aura, whereever he goes. Desperate to turn his alcoholic liver into healthier ground, he is turning to god, even if he dont really care about that, as to anything else. Nothing else, than nothing matters.

Season 4 is a hot mess. Ridiculous plot lines and characters. Totally has jumped the shark this year. It's a shame because the first two seasons were great.

A precipitous decline after seasons of ramping up. Season four proves that season three jumped the shark. Too bad, as this was my favorite series. The stakes are ever smaller, and the story is more threadbare than encompassing. You will find youself hitting FF or skip more often than not.

The first few episodes have been slow, but it definitely has brought back that Ray Donovan magic.