Rise of the Teenage Mutant Ninja Turtles: Season 1
(2018 - 2019)
Where to watch
Buy
Subscription
Buy
Subscription
Buy
You might also like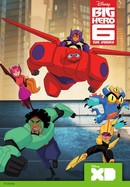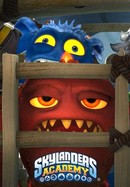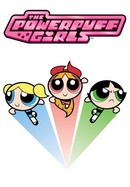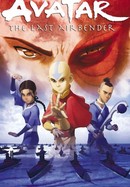 Avatar: The Last Airbender
Voltron: Legendary Defender
Rate And Review
Rise of the Teenage Mutant Ninja Turtles: Season 1 Videos
Rise of the Teenage Mutant Ninja Turtles: Season 1 Photos
News & Interviews for Rise of the Teenage Mutant Ninja Turtles: Season 1
Audience Reviews for Rise of the Teenage Mutant Ninja Turtles: Season 1
The style and the cartoony quirky style absolutely ruined the show for me. The personality of the characters is also completely different and the atmosphere of the show over all was the opposite of the 2003 series. Wouldn't recommend to the fans of the older series.

Family centered shows drive me so bonkers in a good way. I wish there was more serious, dramatic moments in the show, but what I got was good enough baby. Like I just LOVE LOVEEEE shows that are able to bring so much to the table WITHOUT death, violence, blood, etc. besides that... it was a fantastic watch, very lighthearted and funny which I need in my life, amazing voice actors, smooth and fluid animation... And the turtles have such interesting personalities and stunning designs... I NEED MORE STAT BABY

Tried to watch this back in 2018 when it first came out but refused to get into it because I was nothing like 2012 tmnt. Later in 2020, a friend recommended me this show. I decided to give it a second chance since they like it so much and oh. my. God. I am so happy that they did so. This show is honestly so good! I really regret not getting into the show like so many others did back in 2018. The VA's, the designs, the music, the animation, everything! It's perfect. I really recommend people to give this a second chance and to watch past the first 5 episodes because that is not all that the rottmnt crew has to offer. This show is fantastic.

Like how can anybody hate this?!

Horrible design on the turtles and several other characters, ruined alot of key people in the franchise for the sake of "trying to be different" I'd suggest staying away from this if you are a fan of the any of the previous animation tv shows

liked every second of it<3

It made me cry, several times. It is wholesome and engaging and fun. It is a good show. And the animation is stellar.

I grew up with the 2003 version, been a big fan of ninja turtles for as long as I can remember. Rise of the TMNT flipped everything I knew but they pulled it off so well! Raph is the leader? Do you know how much character development and space that gives him and Leo? Donnie is a mad scientist? Finally!! Mikey looks all sweet and innocent but they've let him have a wild side too! The art style, the animation, the voice acting, the story, all the little details, you can tell this show was made by people who genuinely care about these characters and had such big ideas for them! Can't wait for the movie!!

I absolutely love Rise of The Teenage Mutant Ninja Turtles, I love the new and fresh perspective to their story, to how strong their bond is as a family, the take on everyone's personalities, and how much energy and passion was put into every episode. The series was very different from what we have seen before, and many didn't give it an opportunity at first, but then more and more people found out and saw just how great ROTTMNT is! and I'm glad for this because more people will support Rise and will ask for Nickelodeon to bring this series back. I see Rise of The Teenage Mutant Ninja Turtles as an alternative version that very well belongs to the TMNT multiverse. I'm sad Nickelodeon cancelled it. This show had so much potential and it would have been really cool to see more of the story and more dramatic and serious moments with this version of the brothers. I really hope ROTTMNT will continue after the movie! which I am very excited for!

A lot of old tmnt fans have a hard time accepting it but every iteration has that push back! It's nice animation, great voice actors, and the turtles actually look and feel like family!
See Details