S.W.A.T.: Season 1
(2017 - 2018)
Where to watch
Buy from $1.99
Subscription
Buy from $1.99
Buy from $1.99
You might also like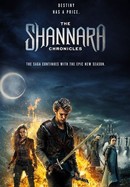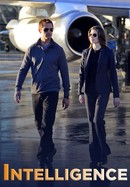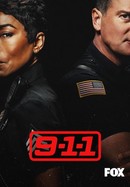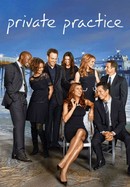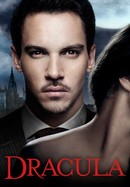 Rate And Review
S.W.A.T.: Season 1 Photos
News & Interviews for S.W.A.T.: Season 1
Audience Reviews for S.W.A.T.: Season 1
Bunch of old C and B list actors rocking way too much plastic surgery and botox while trying to simultaneously look cool with the younger crew.

I have absolutely no idea where negative reviews are coming from. This series is absolutely superb - a real must watch. The stories are accurate and enthralling, the characters are endearing and you really get involved ith their back stories. Just watched through to the end of Series 3 and simply cannot wait for Series 4 to hit the UK - totally engrossing entertainment

Good action, never mind the details

If ever you needed a case for the legalization of drugs, watch SWAT. Nearly every case revolves around the drug trade either directly or indirectly. Actual traffickers and commerce or kidnapping and hits in response to selling territory, money laundering or what have you. All this does is glorify the massive militarized LA police tactics while making heroes out of the muscle head yet passionate SWAT cops. On the surface it feels heroic but when you dig a little deeper all that you can see is the vicious never ending cycle of violence, racism and bureaucracy. The writers of the show attempt to deal with the institutionalized racism within the LAPD and had a great opportunity to spark a larger conversation around it, instead they do what all modern network procedural cop shows do - sprinkle some interest and then run for the hills. SWAT doesn't make heroes out of these guys, it shows them as robots who take orders and do nothing to instigate real change. Opportunity wasted.

I don't understand the color scheme of this show. Is it ment to depress everyone? Do the actors leave at the end of the day miserable? That's how I feel after watching all these grey bland tones. Did your network lose it budget on for paint. If I could turn the show off I would.

At first, my feelings about Swat were mixed; I found some scenes to be a bit "cheezy". As a continued watching, I found myself unable to come back from work and not continue the series. The show has a nice balance of action and drama. When the action gets slightly repetitive, the drama from the characters' personal lives keeps you on the edge of your seat... I even dropped a tear or two on occasion.

very poor, cliche american macho rubbish

Lot of cliche's here in this season, but it is the first season and that is always rough for actors. Getting story, action and characterization all correct and well done is pretty tough, still. Pretty good overall for a first season.

Another great example of a terrible CBS crime drama. The writing is painfully cliche. The one dimensional characters leave nothing to be desired. 20% of each script is just repeating character names. Seriously, if you made a drinking game every time they say "Luca" or "Hondo" per episode you would die of alcohol poisoning. Either the writers think the characters are so forgettable they need to repeat their names every five minutes, or they think the fans are drooling idiots that need constant reminder. This show would be great for senior citizens to doze off too.

The boss/subordinate personal relationship was an interesting side story. I like how Shemar Moore's character Hondo is looking out for all his teammates, especially the rookie. Kind of fatherly that way. I see an attempt to depict swat as good guys deserving respect and gives kids an example of an honorable ( but dangerous adrenalin causing ) career path to consider. I admire the intent. However...at least in this season I didn't see the reality that swat periodically makes mistakes, gets sent to the wrong house by a snitch, and there are too many real life stories of swat gone wrong, killing the wrong person by accident, terrorizing or shooting kids and other innocent relatives, destroying thousands of dollars of property without restitution, and so on. I don't use drugs and I'm allergic to about everything so I don't want to share walls and bathroom vents with druggies, but I don't want swat with guns taking down my apartment neighbors and maybe accidentally shooting my kids! in general I just disagree with swat tactics. Collateral damage is fine as long as it happens to someone else right? No. Just legalize drugs and regulate the gwcj out of them. You don't need swat to hunt your druggies when they're just going to rehabilitation vs prison, right? Perhaps my thinking is too simplistic, but in my mind it works.