Salt, Fat, Acid, Heat
(2018)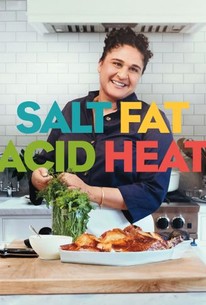 Where to watch
Subscription
You might also like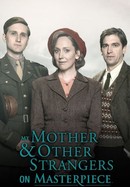 My Mother and Other Strangers on Masterpiece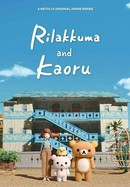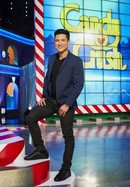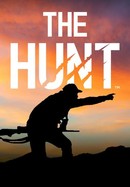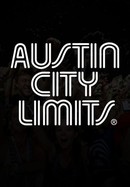 Rate And Review
Salt, Fat, Acid, Heat: Season 1 Photos
Cast & Crew

Audience Reviews for Salt, Fat, Acid, Heat: Season 1
More educational than any cooking show that I've ever had the pleasure to watch. Her story is amazing ... started out as a poetry major and brought all of that wonderful aesthetic into distilling the 4 essential, universal truth of great cooking. Watch this. You will never cook food the same.

Samin Nosrat spends more time trying to show her guests what she knows than actually trying to learn from them. Her Italian is so bad her guests frequently become frustrated and revert to speaking English to avoid it. I'm sure she got to where she is by being good at what she does, but in this situation I just don't see it.

An excellent look at cooking, flavor and culture.

Samin Nosrat's brilliant series has changed the way I cook, look at food and think about how to share food with others. It is a triumphant yet humble examination of the best parts of humanity and our connection to food.

Good content, horrible camera work. Framing is very tight with shallow DOF made worse by focus on the wrong thing. Making bread? Let's focus on the baking tray instead of the dough! Making pesto? Let's focus on the mortar instead of the basil. Did I mention the camera is inches away from being shoved in the food and people's faces? Guys come on, this isn't artistic, this is annoying. Samin is great to watch and listen to. Clearly she knows her stuff and comes across as approachable but as someone else mentioned, she speaks over the guests that have been invited. Gets a little annoying. I think the Director and the camera guys were inexperienced. :\

Couldn't deal with Samin Nosrat. Tries way too hard. A little too much forced enthusiam for my taste. Nothing beats Chef's table so far, although I did like Cooked. This goes in the trash can with Ugly Delicious.

Hurry up with Season 2, my whole family and some friends come round to watch your show, chat and make dinner together. What a very informative and helpful way to understanding cooking in the kitchen. Season 1 was bloody brilliant, with the way you came across cooking. It wasn't like watching a cooking show, it was more like you showing us how to use food, how to season and how to cook it. You have transformed the way we look at cooking in the kitchen and inspired us in a way, to cook tastier food. Basically, you gave us guidelines, and we create the recipes. Thank you so much. We have just watched season 1 for the third time......

My husband an I just loved watching this and our only regret is that there were only4 episodes. I hope they do more with this informative and engaging documentary.

Just watched the first episode and loved it. Samin's personality and joy when trying new things and cooking really comes across.on the show. I love the faces she makes when she has just put something delicious in her mouth.

Samin Nosrat has a tendency to speak over the people she's invited to the show....rarely giving them time to include their perspective...seemingly a very "look what I know" approach...which contradicts the motivation to learn these traditional methods from the people who know them best. Had a very hard time getting past that.
See Details