Where to watch
Buy
Subscription
Buy
Buy
You might also like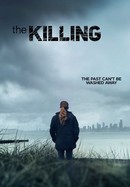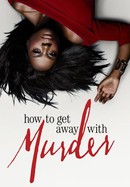 How to Get Away With Murder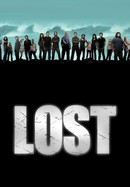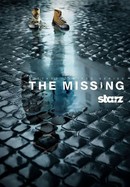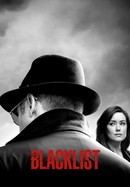 Rate And Review
Audience Reviews for Scandal: Season 3
Scandal finds its footing in season three, allowing its characters to blossom and it shocks without skimping on story and characters.

That's it I give up... How this thing is making it to its 5th season is beyond me. Somebody must have told the director that sex, blood and screaming sells and she applied it to the letter. It's set like clockwork: stupid dialogue, sex, crazy twists, sex, people shouting for no reason, sex, people getting killed for no reason, sex, stupid dialogue... As for the actors I don't know if the bad overacting is innate or imposed but it felt like they were going to dramatize the act of taking a piss any second : "Fitz, this needs to stop right now! I have to leave you, even if you're the master command of the free world!! Oh kumbaya my lord!!! I have to go, I have no choice, I have drunk too much ice tea and need to pee ASAP!! We must take a rain check on this super secret meeting!!!!"

Advertised as a political Thriller, this is more like a Political Soap Opera. Annoyingly verbose, almost all characters speak exactly the same, the President of the US rarely stops behaving like an infatuated teenager (Literally, at some point I had to fastforward the redundant pseudo-love scenes between Olivia and Fitz)... There is an interesting story or corruption and intrigue running behind the heavy melodrama, but it remains behind from beginning to end. Oh, and the patriotism...! Don't you hate any narrative which repeats over and over that the US president is the leader of the 'free world'? Obnoxious!

Although sometimes I am entertained by it , It's hard to watch this show.KW overact all the time as super Olivia Pope.The whole plot, a president behaving as a teen in love is hard to swallow...The best surprise is Scott Foley, seriously handsome!

I love this season 3. I want Fitz to bust with jealousy in season 4.

Scandal is an exciting thrill! The actors are amazing especially Kerry Washington. The plot of the movie is great and each episode leaves you with question and extreme curiosity. This is the best show of the decade.

Actually the worst season of TV I've seen. And I liked the first 2 seasons.

love this show, if they'd kill off 'over acting, too much hand acting" nellie & it would be even better-that and lose the slow repeat of the big line-THE-SLOW--REPEAT--OF--THE--BIG--LINE!!!!! we'd be golden

The first 10 episodes were fantastic and the finale was very good...so wtf happened in between? With the way the finale ended, I'm hoping Season 4 does something completely fresh and new.

Oh, Scandal, you are so addicting. Thank you for the plot twists that keep us on the edges of our seats. Cannot wait for season 4.
See Details