Scorpion: Season 3
(2016 - 2017)
You might also like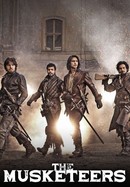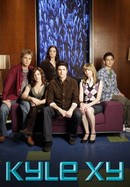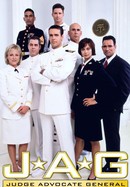 Rate And Review
Scorpion: Season 3 Photos
News & Interviews for Scorpion: Season 3
Audience Reviews for Scorpion: Season 3
Weaker than the previous season, and now deux ex machina also help the romanticism albeit the apparent lack of chemistry at some moments. Very watchable, though.

loving the action and story as always, and it so amusing to watch how paige en walter finally got together! Couldn't wait how this would go. And the wedding of toby and happy was so cute and how they want to enjoy their life together, but real life is in the way.

After their "long and winding road", the protagonist and his lover finally got together at the end of the season, but until this, the creators thoroughly tested the patience of the viewers. Many emotional roller-coasters and beautiful moments can be found in the 25 episodes and we could see a lot of scientific novelties.

I really enjoyed this show. It was fun to watch smart people be not so smart

Best TV show ever! A genius show, family show, teach us great values too!! Also, funny and smart jokes

É agora que a série começa a perder a qualidade... Parece que os escritores já não sabem o que fazer com os personagens. Todos eles parecem superficiais e a química entre eles está muito distante. As 'soluções' para os problemas são hilariantemente estúpidas e as sequências de ação são irrealistas.

For several decades CBS, one of the original three major broadcast networks. During that time, that has produced a steady stream of procedural dramas encompassing a broad range of genres. Typically, the defining aspect of their show involves some quirk or specialty. Past hits included the undefeatable defense attorney and a spy thriller set just after the Civil War. Some younger viewers might deride the network as one that primarily targets older viewers, but the unavoidable fact is they have made a significant mark on home entertainment that helped to make television the powerful force in entertainment. Keeping in step wither formula of established format with the unusual twist is 'Scorpion,' a dramatic thriller that ostensibly created along the lines of a steadfast team that leaps into danger to save the day. This instance, the defining twist is that the team is comprised of geniuses, each possessing an individual skill set that when combined creates an unstoppable juggernaut of brain power able to overcome impossible odds. With the fourth set already in progress, the third season is available on DVD ideal to catch up or help create a new fan. This is like another CBS mainstay, their nerd-centric sitcom, 'The Big Bang Theory' that supports the now familiar plot twist of having the geek get the loving attention of a beautiful young woman. While the 'Big Bang Theory' plays the situation strictly for laughs, 'Scorpion,' remains an action based series ostensibly with a few comic moments sprinkled in to achieve an enjoyable passing and make the socially awkward cadre of the ultra-intelligent protagonists into a relatable character.' Walter O'Brien (Elyes Gabel), has one of the highest IQs on record, 197, is the founder and leader of Team Scorpion. The team includes other geniuses that add their command of their specialties to the eclectic collective. Toby Curtis, M.D. (Eddie Kaye Thomas), is the group's behaviorist qualified as a Harvard-trained psychiatrist. His peculiarity is gambling, using his ability to read people accurately gives him an advantage but, unfortunately, insufficient to keep him from rather large, aggressive debt collectors. Sylvester Dodd (Ari Stidham), his human calculator, a math servant who can visualize and problem instantaneously deconstructing it to devise a solution. Happy Quinn (Jadyn Wong) is a genius engineer able to fix, create of cob together anything with moving parts. The only 'normal,' non-genius, Paige Dineen (Katharine McPhee), a former waitress who is now their office manager and 'genius whisperer.' She has a connection with the upper IQ set by her son, Ralph (Riley B. Smith), who has an IQ higher than Walter. Ralph views the team as his family with Walter as a hopeful father figure. Team Scorpion takes lucrative independent contracts for their services but frequently work for the U.S. Government. their liaison is Special Agent Cabe Gallo (Robert Patrick), a former Marine and FBI Agent current working for Homeland Security. He is the stabilizing influence for the group as a surrogate grandfather figure. Each week the team take on an impossible assignment inevitably getting deeper into personal danger as they take on the problems. There is an inherent danger in a series following this general format, the 'one and done' syndrome often referred to the 'freak of the week.' The construction of the series is highly conducive to focusing on the mission that is typically seen in these situations. This is a hold over from many of the seventies series that included cult classics as 'Emergency' and 'Medical Center.' The best way to offset this effect is to shift the focus from the situations to the characters. Few shows have managed to avoid this pitfall as skillfully as the showrunner achieved here. This third season has been able to achieve a nearly ideal balance between episodic action and serializes emotional arcs. The potential downfall demonstrated in this series of episodes is that romance has permeated every character on the team. The go-to antagonist for television dramas has always held to a simple rule, concentrate on the current, dominating fear experienced by the general public. In previous decades communist spies where exceedingly popular followed suit by the drug, local deals, and international cartels. The more recent use of terrorist as the default villain has frequently given way to the black hat hacker. With computers and networks deeply infused in almost every aspect of life. From construct machinery to spy satellites and the family car anyone adept at infiltrating networks and co-opting control can turn the most harmless device into the source of abject terror. Considering each member of Team Scorpion is rarely seen without a laptop in front of them, the hacker is their logical adversary. The techniques used by Team Scorpion are fundamentally the same as utilized by the villainous hackers, but they are White Hat Hackers' using their skill for good. The garage that serves as the headquarters for Team Scorpion may not look the part, but it seems to be one of the most romantic spots around. Love is in the air with an exceedingly high rate of infection. After years of futile pursuit Toby has finally broken down the guarded emotional barriers created by Happy, the pair has moved through their planning their nuptials. Sylvester decided to get into politics when is favorite Dungeons and Dragons spot is in danger of rezoning. Sly enters the race for Alderman going up against the corrupt incumbent. Gabe offers his services as his campaign manager who brings him in to contact with his opposite falling in love with her. Paige had bees romantically entangled with Tim Arms Walter (Scott Porter), the former protégé of Gabe's. Walter may be a genius but his acumen regarding personal interactions and just the simple act of discerning body language and facial expressions. The public displays of affection between Paige and Tim are so obvious that even Walter notices, stirring within him a response he is not able to understand or control, jealousy. His accustomed clarity of vision subject to yielding to his superior intellect. Initially, he tries to sabotage Tim, but the point becomes moot when Tim is offered a promotion in another city. This opens an opportunity for Walter to attempt a personality change working on his socialization skills. One mission proved to the unintentional pivotal moment fans have been anxiously awaiting for years. When the team is called upon to correct a dangerously damaged guidance system for a missile, Walter is inadvertently launched into space where further complications in the life support system necessitate emergency intervention. Walter begins to hallucinate a romantic relationship with Paige, to get the delusional Walter to pull a critical lever, Paige continues her pretense telling the confused genius that she loves him. The repercussion is intense with the truth diluting Walter's self-defining intellect. Paige prefers Tim with looks and virility over his genius intelligence. After Tim left and Walter blurted out his love for Paige while dilutional he realized he had to change. To this effect, he worked diligently to socialize himself, frequently with unintentionally humorously results. By the end of the season what everyone has been waiting for finally occurred, members of the team discover them making out during the wedding of Happy and Toby. That event took the team through trials and tribulations usually found in a sitcom. The blend of comic relief and thrilling escapades made the series a hit is intensified this season. There was the potential to have the emotionally driven character arcs to eclipse the primary component of an action based show is action. Thankfully for both devoted fans and aficionados of well-crafted television, this season contained a wide-ranging assortment of high tech missions. Drones have become a mandatory gadget that is seen currently across the spectrum of genres. Scorpion helps the Mexican Policía Federal Ministerial stop the drug cartel from moving their product across the border using squads of weaponized drones. Another assignment has them repairing surveillance station the U.S. military maintains near Djibouti. Their personal\lives collides with their professions when they focus their skills to procure a heart for a young girl in need of a transplant. The series has sufficiently matured to the point that the characters are each fully developed and relatable. There is a definite 'Mission: Impossible' feel to the episodes modernized to reflect current events and technology.

It's not new, it is just the same style as before if you liked the previous seasons you will like this too. Sadly nothing fresh about it

I love watching this show each week.

Love the series and hope it goes on for a long time. The drama and science keep me coming back for more!