Self Made: Inspired by the Life of Madam C.J. Walker: Miniseries
(2020)
Where to watch
Buy from $1.99
Subscription
Buy from $1.99
Buy from $1.99
You might also like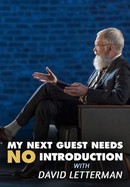 My Next Guest Needs No Introduction With David Letterman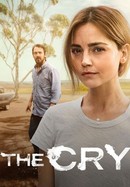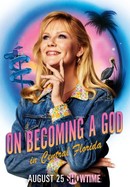 On Becoming a God in Central Florida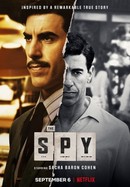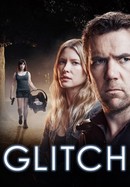 Rate And Review
Self Made: Inspired by the Life of Madam C.J. Walker: Miniseries Videos
Self Made: Inspired by the Life of Madam C.J. Walker: Miniseries Photos
News & Interviews for Self Made: Inspired by the Life of Madam C.J. Walker: Miniseries
Audience Reviews for Self Made: Inspired by the Life of Madam C.J. Walker: Miniseries
This is most definitely an "inspired" series and not a one-to-one reenactment of the already interesting life of Madam C.J. Walker. While, at times, inaccurate to historical records, I find myself in love with the miniseries and the incredible acting showcased throughout. The story is captivating, even at times when expected to be slower paced.

Uma das melhores histórias reais, de uma mulher de muita força lutando com ambos preconceitos seja o machismo ou racismo, Madam C.J. Walker sempre será reconhecida como uma revolucionária no ramo dos negócios, sempre focada em seu objetivo ser reconhecida e foi ótimo que a Netflix fez essa minissérie assim como outras que eles acertaram a mão mostrando que uma história nunca pode ser apagada.

Once again, Octavia Spencer does a wonderful job. A well done production.

When I 1st saw it the highlights, I was like no not this movie, but one raining day i watch it, and it was good.

I thought this movie was excellent. I generally have low expectations for movies based on "true events," but this one was riveting and inspiring. If you get nothing from it but the history of this incredible woman, than you have time well spent. I'm so glad this movie was made.

If they put this movie in a better time period it might be better, but very fictional. Maybe should of called this "the stolen formula"

This series had lots of historical inaccuracies (I read up on the subject beforehand) and it was not interesting to watch.

Despite the historical inaccuracies, I found this show entertaining, informative, and inspiring. The only thing I disliked was the emphasis on rivalry! I definitely recommend giving this show a watch.

This series is boring, even though the life it's based on is interesting. That's a kind of achievement, I guess. Octavia Spencer is a good actress, but she's wasted on this material.

Self Made is a Netflix shining gem! From the first moment you begin to watch, it is like sliding into a huge tub of honey. Comfortable, warm, the characters envelop you and, so quickly, you feel as if you have known some of them your whole life only, you haven't. Perhaps that's what falling in love feels like? By the end of the first two episodes, I felt every emotion that this amazingly strong, defiant, stubborn, beautiful woman must have felt. Joy and sorrow, success and disappointment, trust and betrayal all the while battling against not only prejudice against people of colour but, many people of colour and their low opinions of themselves. I was truly unable to switch off my TV once I began to watch. Definitely a weekend binge series! AWESOME!