Where to watch
Subscription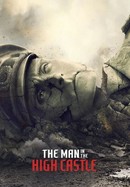 The Man in the High Castle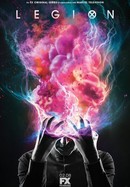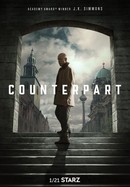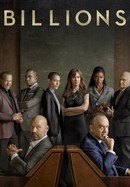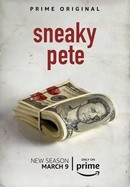 Rate And Review
News & Interviews for Sense8: Season 1
Audience Reviews for Sense8: Season 1
What I like in this series is how they integrated each characters as a single person. Their commitment to the cinematography is highly respectable. Unique storytelling with a very exciting plot that opens a lot of possibilities.

Great season of the show, nice original story of a "what is going on" journey with the Wachowski style. Liked the LGBTQ themes felt they were respectful and informative. If I have one criticism its that the supporting characters don't really have their own agency. It's like they exist only to serve the main characters, but maybe that is a theme for audience the feeling of being supported. Anyway I think the sense 8 experience is expertly put to screen.

Action, tension and a true philosophical font !

I'm suspicious that there is Twitter-like manipulating of the review score here. I get that there are SOME Woke people out there who love anything Woke, but for the rest of the folks this is something that you are going to turn-off before the end of the first episode. This is terrible - unless you are watching solely for pro-Woke propaganda purposes.

Sense 8 tem uma ótima ideia mas com execuções falha, de primeiro não dava muito para entender o que estava acontecendo, pois uma hora aparecia tal personagem em um lugar, depois outra cena simultaneamente aparece em seguida, realmente para começar a entender todo o objetivo do roteiro é da metade da série para o final, além de ter um elenco completamente excessivo que não se ligam a nada, ficou muita lacuna para pouco explicação.

loved it deeply, I don't know why it's almost I feel connected to them, and to the directors of course

It's rare for there to be 8 main protagonists in a movie… plus their friends and family, and find you begin to care about each and every one of them. In part it's due to each character being allowed to gradually develop to a point where the viewer begins to understand their desires and motives, but also due to the superb acting by the cast.

I liked the premise and set up. But there was too much social commentary. It wasn't subtle with its LGBT aspect and the actual plot was secondary to it.

the opening scene was just jarring enough to make you want to sit through the next episode or two of exposition then you can settle in for the wild ride.

If you like the 1st episode, you'll like the rest of it. It's as simple as that. I think this series does stuff that none other has. Pity that it was cut down by the Netflix brass. It deserved better.