Seven Seconds: Season 1
(2018)
You might also like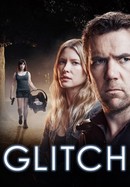 My Next Guest Needs No Introduction With David Letterman
On Becoming a God in Central Florida
Rate And Review
Seven Seconds: Season 1 Photos
News & Interviews for Seven Seconds: Season 1
Audience Reviews for Seven Seconds: Season 1
It's starts interesting but at the end the story don't fit really together. The way the investigation is done is a bit lame. Okay for a evening where is nothing on tv.

Too many clichés, race, religion,,, OK to pass the time

I'm neither a person of colour nor am I American, but this series really manages to convey the meaning of being one in America. I feel a little depressed knowing these kind of things actually happen in reality, but on the other hand it's very thought provoking.

Just finished a whole season of 'Seven Seconds'. However, before I jump into my penny comments, I want to stress that this is a must-see show for all Americans. It's important from its vantage points of racism, discrimination, poverty issues, powerless citizens, and corruption in the criminal justice system; because of privilege, priority, and power. It's a good education, riding from the coattails of the "Onion Field". I didn't give it a full-fledge five star because I think the director can cut the number of emotional dialogues, scenes, and senseless helplessness!!!! I get it, as the series wanted to show more about the different personalities in the show from the "loser" prosecutor to the "principled" (police) investigator, and to families and gangs, not just because of only race and poverty, but because they are "profiled as being black, and having associations with the bad company". Nevertheless, I think the (emotional) dialogue is way over-the-head. Perhaps the director and producers should be awarded mentions for 'despair authority'. You don't need so many (despair) episodes to make the show exciting. This series offers us insights about being helpless when dealing with authorities and telling them about our problems. Realistically, most parents would have tired out, or some might indulge themselves in substance abuse! Perhaps, the only 'brave' protagonist is the police investigator, a buffoon with a good heart determined to get to the finish line. Some audience may be disappointed with the show's outcome, but the series here is not supposed to show the 'outcome'. Its priority is the effectiveness of what I mentioned earlier in this paragraph - all the social ills of humanity. If the show revives for the second season, please make it more up-tempo and decrease numbing and hopeless dialogues.

One of the best Netflix series ever procuded about race. Must watch.

Seven Seconds is an American drama television series in ten episodes of approximately 60 minutes created by Veena Sud after the Russian film Le Major written and directed by Youri Bykov. When we have seen this series, we can only think that for some time films and series have scenarios this turning towards the racial temptations which plague the USA and by appropriation of other countries, but here it is the United States. United States of America, and we highlight the problems between the police and minorities, (by extension we can also look at inequalities with the justice too). When we have seen this series or others dealing with this kind of violence and inequality, one can only say, that the events that are shaking America today (The George Floyd Affair), was predictable and that 'such a thing (revolt by these racist excesses) had to end up happening. This series treated with intelligence and with a wonderful cast (which enhances the strength and the value of the facts in question) and this is not the first time that these manifest inequalities have aroused American public opinion, with these too many social injustices and racial and also denounces that of its macho culture. The series is addictive with its effective script or each episode we want to know more. This does not make it an indictment, but rather a simple statement of the facts. A series that will have the merit of not being so quickly forgotten.

really good series about a hit and run which turns into much heavier crime, clashes against police and black community, race crimes and other issues.

I'm drawn in - Regina King is always fabulous. I don't like that the narcs are a mirror image of Training Day with Denzel Washington and Ethan Hawke.

Loved this series! It is so heart wrenching and at times frustrating because part of you really wants them to come forward and the other half of you doesn't see the point anymore because, it feels like it is just going to make things harder for more people who had no part in what happened.

I really liked this show! I had put off watching it for a long time, but once I started I ended up binge watching it to see how it played out. I thought the acting was very good.