Sex Education: Season 1
(2019)
You might also like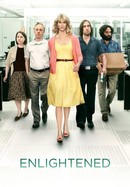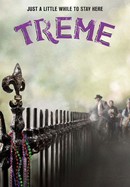 Rate And Review
Sex Education: Season 1 Videos
Sex Education: Season 1 Photos
News & Interviews for Sex Education: Season 1
Audience Reviews for Sex Education: Season 1
I enjoyed it. The young actor who plays the main character is a very good actor and plays this role well. I like Gillian Anderson, too, so that's a plus. While the show centers on teens, it isn't the high drama, low quality 'teen show'. I found it engaging and entertaining.

2 adolescents sit down to write a script ... So corny and full of 'wait for the bawdy line' moments. I cannot understand how this offering of juvenile salacious silliness got such good reviews.

Unfortunately, if Otis and Ruby do not end up together, I would never recommend. The episodes where they were together were the most fun and exiting. (subjective)

Very possibly the best series I've ever watched. The heartfelt and honest portrayals of teens coming to age, struggling with identity and their imperfect attempts to create connection and intimacy is truly impressive. I haven't seen many series willing to have such realistic characters who grow and evolve with each episode. Every series so far of the 3 released (with a 4th on the way) has never failed to endear. Watching actors and actresses, and for many this is their first role on a series, struggle so authentically to learn life lessons adds to its genuine charm. And the 80s retro vibe is the cherry on top. 5 stars times a 100 for this show.

With a diverse range of characters and the perfect cast choice for each of them, Sex Education brings some pertinent and open minded topics to our small tellies and I bet everyone will feel represented by at least one of the characters.

possibly best netflix show

Okay it's well-written, sure. Well-directed? Yes. Well-acted, mostly. But not slightly believable. Not only do you have the most diverse group of people I have ever seen in a school, but you have it in a pseudo-British school that looks and feels exactly like an American high school. Now an American audience may be able to look past it, but a British audience cannot. Why did the series' producers feel that it would be better or more successful this way? Perhaps they were right in the latter, but for me, it makes focusing rather difficult. In terms of themes, sex is tackled in a way probably never seen before on the small screen. The show feels like less of a story and more of a public education series, trojan horsed in some story about a son of a sex therapist starting a similar service to his mother at school. Maybe it works for that, but I'm reviewing this as a piece of fiction. I felt distracted from the fiction realm for the reasons outlined, so I cannot give it my full acclaim, but it is not bad by any means.

Clearly one of my absolute favourite.... The story connects you.... The emotions grows inside you and the comedy makes you laugh.... Such a great feeling after watching this series. 💖

Probably the best show since Breaking Bad

The show is beautifully directed and well written. It also has a rather unique execution in its approach to the teenage romance setting with its focus on specific sex- and relationship dilemmas. It's true to its title quite educational in its own cheeky way. While the show is very funny, the dramatic moments hit even harder, and the more serious issues explored are done so in a mature way.