Sex Education: Season 3
(2021)
You might also like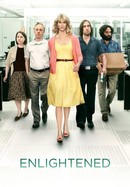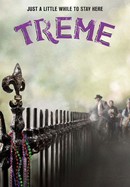 Rate And Review
Sex Education: Season 3 Videos
Sex Education: Season 3 Photos
News & Interviews for Sex Education: Season 3
Audience Reviews for Sex Education: Season 3
Season 3 is a step up from the disappointing Series 2 of 'Sex Education', but still doesn't live up to the heights of Season 1 due to some predictable and ignorant writing. On the plus side, Ruby becoming Otis's girlfriend is a fantastic turn, as the writing and acting from the character are spot on (especially compared to the poor character of Ola, Otis's ex from the previous season). The tension between Otis and Maeve also remains a high point in the season. The downsides are the predictability of some story lines (i.e. the new principle storyline as it unfolds), and the utter selfish ignorance of lines like, "Actually, my pronouns are they/them."

PRA QUÊ MATAR O GATO NO EPISÓDIO 3?????????

I love so much season 3,is the best season everrrr!!!!

I find some scenes, stupid. But that did not make the series awful, I still love it in spite of some scenes or storylines. What I really love about this series is it tackles different issues that are very relevant today. And they are informing people who are really not aware of those things.

Wow, overwhelmed with emotion. Tbh thought I was going to have a heart attack from excitement.

I don't have words to describe how great this show is. It makes me laugh, it makes me cry, it makes me excited and it makes us all learn (in many different ways, not just one). This third season is just perfect - much better than season 2 and at the same level as Season 1. It is great getting to know new characters that make the story richer. Let's see what season 4 brings... I'm here for it!

I love everything about this show, funny, informative and touching.

This was a very lacklustre season which managed to boil all the characters down to stereotypes. There was also the unneeded addition of new characters which felt very surface level and that they were only there to help with character developments, as were some of the scenes which felt unnecessary and very out of place. Speaking of character development, there wasn't actually too much of it, but for those who were developed it ended up turning there morals and motives up on their heads, turning once likeable characters into complete a-holes, bar a few who actually did end up changing for the better. There was a lot of sub-plots that were started and either rushed or left unfinished and forgotten about, and some that made absolutely no sense (why was there a goat?). Overall, a completely disappointing season, it has its moments and it has its decent enough lessons to teach to the audience, but gets completely in over its head in terms of story telling.

It's getting better and better, solid season, developing the storyline and it's characters' arcs in a brilliant way. One more season should be enough, our beloved students grew up so much.