Shadowhunters: Season 2
(2017)
Where to watch
Subscription
Buy
Buy
You might also like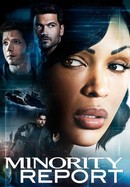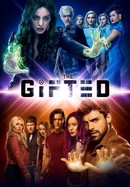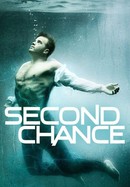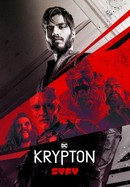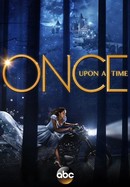 Rate And Review
Shadowhunters: Season 2 Photos
News & Interviews for Shadowhunters: Season 2
Audience Reviews for Shadowhunters: Season 2
If I had not read the books I think I would have enjoyed this series. Clary and jace are perfect to be honest and when I think of the books I think of them. The others however are nothing like the books. The Tv has added people raved swapped people. The story line has been changed so much from the books it's actually a SIN. When a story is this good it should be so easy to make a movie or to show from it. Who ever made this to show cannot read or literally tried to destroy the books.

pretty good, interesting world with different species

Season 2 gets so much better and the storyline and effects just keep improving

Honestly it shouldn't have ended... the only reason i can think of of why it ended is that the show was not known widely

Schlechter Charaktere und auch kein gutes Schauspiel, doch am schlimmsten sind die lächerlich schlechten Kampfszenen

This season was AMAZING!!!! I recommend this show if you like this kind of stuff and I really enjoy the show.:)

I have never seem a TV show where the main characters are so pathetic. not only was their some atrocious overacting, the character definitions are severely lacking. I decided maybe season 1 was low budget, but season 2 was worse. Why i punished myself by continuing to watch this garbage is beyond me. You would think the main character is meant to be a strong independent woman, but instead is overrun by ridiculous emotions, which cause her to roll over at the most stupid of times and make stupid decisions. She is not alone in her stupidity, for "solders" it seems every single shadow hunter freezes in the face of anything outside a training room. Everyone literally stands there gobsmacked when bad guys do bad things allowing themselves to be killed or kidnapped. There is not a single character on this show who has though, that just maybe they should not go and do that stupid arse thing. This show is frustrating, why Netflix agreed to give it more than one season is beyond belief. I would be happy to write the end of the season for you. Kill off the main 2 twat buckets and the world will live in peace because they won't be making stupid decisions to get more people killed. The end.

already watch this season twice

Shadowhunters Season 2 follows up a average Season 1 with a great Season 2 with amazing new storylines

Season 2 gets a huuuge facelift compared to season 1. Everything gets better, the acting, the effects, the plot. It's like a completely different show. It almost feels like it's another chance at season 1. If this is how the series started out, I would have watched it much sooner. In fact, we should all consider season 1 as a sort of prequel. It introduces the characters and frames the world, whereas season 2 is where the story actually gets going! And Malec is amazing. Also, episode 2x18 was an emotional roller coaster, and a year and a half later i am still not okay.
See Details