Shameless: Season 8
(2017 - 2018)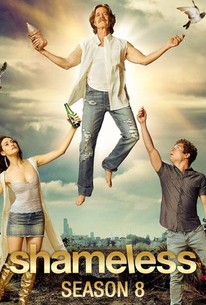 You might also like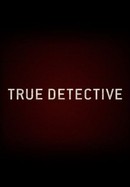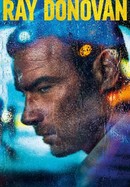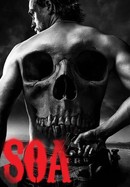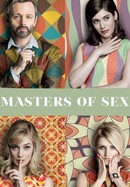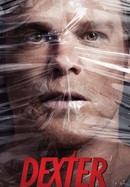 Rate And Review
Shameless: Season 8 Photos
News & Interviews for Shameless: Season 8
Audience Reviews for Shameless: Season 8
I don't think I've ever seen a show that celebrates immortality quite like this one.

Nothing really interesting happened when it came to the story and character development but it was still a pretty entertaining season and this show is always fueled by exceptional acting this season especially from Emmy Rossum, William H. Macy, Emma Kenney, Isidora Goreshter, Sammi Hanratty, Cameron Monaghan, Shanola Hampton, Steve Howey, Ruby Modine, Jeremy Allen White, Ethan Cutkosky, Scott Michael Campbell, Alicia Coppola, Lea DeLaria, Levy Tran, Perry Mattfeld, Elliot Fletcher, Richard Flood, and Chet Hanks.

Personally it's on the edge of fresh. There are a couple of characters I just really can't stand and not in a villain way I just don't like how they're drawn and it makes the show not as enjoyable.

Switching from drama to comedy was their most stupid decision ever. It ruined everything.

Shameless remained sharp into its eighth season. Sticking to it's guns, the show still succeeded on balancing characterization with did-they-just-go-there-?!?!?! humor, with the writers still penning a wealth of strong scenarios for the Gallaghers to face. While the show's flaws aren't corrected here (mainly generic cinematography and soundtrack), it's strengths (impeccable acting and dialogue) are as on-point as ever. By consensus, this was the show's last top-tier season, before going downhill.

I love it, but i miss mickey soo much!!

the first few seasons were pretty solid. This was like days of our lives. cant watch it anymore. to miserable.

left wing politics always screw everything eventually

By far the worst season of the show... becomes too political

While I love this show and itÂ?s characters, this season was really disappointing. With the exception of Jeremy Allen White whoâ??Â?s acting and story arc were phenomenal, every other characterâ??Â?s storyline felt messy and unfinished. There were many subplots throughout the season that didnâ??t get resolved, but also werenâ??Â?t big or important enough to continue. Many of the characters didnâ??Â?t have any substantial story to tell. A lot of the plots that were introduced, disappeared in favour of different one so it seemed as if you werenâ??t really watching continuous episodes and were more like several, almost unrelated episodes. I would argue essentially every new character introduced were either two dimensional or unnecessary. None of them sparked my interest and got me to want to know them more and the main characters didnâ??t even feel like the same people. Kevin and Veronica have no place on the show anymore either. While I think they are amazing actors and have loved watching them over the course of time, them being in the show doesnâ??t make any sense. They should do these actors and characters more justice because the entire season, they were there to just exist. Not even amplify any other arc in any way, just there because they have been from the start. Iâ??Â?m sorry to say that as of the past eight seasons this show has had, this one was the weakest in every sense (plots, characters, writing, etc.) Overall, it seems as if this season was made just for the sake of having to. Disappointing.