You might also like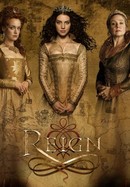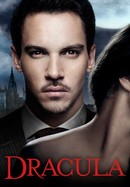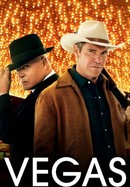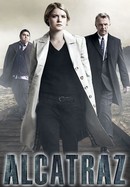 Rate And Review
News & Interviews for Shooter: Season 2
Audience Reviews for Shooter: Season 2
The plot was alright, kept me entertained... But Julie Swagger's stupidity TICKS ME OFF.... Her character is just IMPOSSIBLY stupid, to the point where I wanna pull my hair out. OHHHH god I'm not sure I can sit through season 3 at this rate, she's so dumb holy f.. Shantel VanSanten's acting is also very poor.

In this season, Julie Swagger (Shantel VanSanten) got stupid, real stupid. In fact, for one with a child of her own, Julie is more stupid than a teenager. And her stupidity gets her entire family in very deep trouble. If I were Bob Lee I would dump this stupid woman before she could ruin my entire life! Shantel VanSanten is a very bad actress and that pulls down this series's rating even lower than it should be.

Josh Stewart was at least as effective in a similar "enemy opposite number" role here as he was in Punisher season 2 (or maybe just that this show had better writing). Otherwise, same problems I had with the first. I wish it was a little closer to the books. I know it has to be updated dor today, so Bob Lee can't be a Vietnam vet, but he needs to be a bit more aging Osark redneck. I don't mind Phillippe so much, but they could have had him do a thicker accent and lose the pretty boy hairdo. Also too many gun/tactics errors for a show that's all about the guns and tactics.

I thought things couldn't go worse but they did. Season 1 was bad and Season 2... what can i say...??? I think they are trying to kill the audience,not the enemy. I wonder if they actually watch the episodes before releasing them. One word of advice.Hire some (ex)military just to show you basic steps how to hold a gun,film the thing and you will have a much better series.Even if not, you will have learned something.

A somewhat improvement over the first season, the first season seemed to build up to this epic rivalry against the good and the bad which pays off extremely well.

Keeping the phase... I like the sniper vs sniper story and all the action.

A dissapo after the first seri which was actually really good. please take this off the air, a waste of space.

I like the action, but the show borders on ridiculous. Bob Lee pulls off truck heists with a mask but in short sleeve shirts exposing his tattoos, like everyone doesn't know it's him.

Bobby Lee Swagger brings the war home in Season 2 of Shooter. Adapted from the Stephen Hunter novel Time to Hunt, after a terrorist attack in Frankfurt, Germany, at an award dinner Bobby Lee and his former Marine unit discover that they're being target for something that they did in Afghanistan and attempt to lead the shooter back to Texas to fight on their home turf; meanwhile Bobby Lee's wife struggles with PTSD in the wake of the attack. Unfortunately the villain is rather cliché and uninteresting, and the actor doesn't bring any charisma to the role. Additionally, Bobby Lee doesn't really work as part of an ensemble, and was much more compelling on his own and on the run. Still, there's some good action and some suspenseful cat-and-mouse games with the shooter. A bit of step down from last season, Season 2 of Shooter struggles as it finds a new direction to take the series in (and the reduced episode order to 8 doesn't help any).

Usually when a movie is turned into a TV show something is lost, but that is not the case with Shooter. I liked Mark Walberg in the movie, but I love Ryan as Bob Lee. I was really pleased that they chose to give him a family which is something I felt lacked in the movie (ie some romance/love). I didn't think it could get better but season 2 is even better! No spoilers but the villain in season 2 is so super badass! Josh Stewart who plays him does an excellent job at bringing him to life. His character in the show is able to speak different languages and change his accent. Josh studied with a dialect coach to do different accents and speak it. Season 2 has much more action, & suspense. thought season 1 was awesome, but season 2 is my favorite. I really hope its renewed for a 3rd season.