Sir Arthur Conan Doyle's The Lost World: Season 1
(1999 - 2000)
Where to watch
Buy from $0.99
You might also like
The Disappearance of Madeleine McCann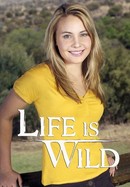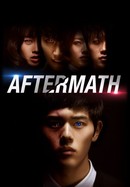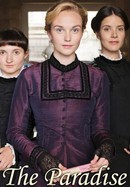 The Paradise on Masterpiece
Rate And Review
Sir Arthur Conan Doyle's The Lost World: Season 1 Photos
There are no critic reviews yet for Sir Arthur Conan Doyle's The Lost World: Season 1. Keep checking Rotten Tomatoes for updates!
Audience Reviews for Sir Arthur Conan Doyle's The Lost World: Season 1
Amazing fun! A 1919 band of explorers struggle to survive while stranded on a supernatural plateau where dinosaurs, magic, time warps, and all manner of dangers await. Shot in beautiful Australia, TLW balances excitement, wonder, mystery, and romance. It's from a time when shows were fun, not depressing, and people were basically good despite their flaws. The setting allows for anything to happen and the writers have a lot of fun in the sandbox they created without taking anything too seriously. What the show does take seriously, is the characters who are so well written they become instantly memorable. Although an adventure show at heart, we get more character depth and relationship development as the episodes unfold. The characters have clear goals and distinct personalities and are brought alive by the perfect set of actors. The leads give it their all and know how to perfectly balance the tones from light-hearted fun to danger to heartfelt moments. Whether it's the kindly old professor who has trouble getting around or the fiery two-faced gemologist, I care about each of these people. And that makes me care about the action more than most of today's slickly choreographed big-budget show-pieces with boring, hollow, and generic characters. The show does take a couple episodes to hit it's stride and I can easily overlook the occasional dated effect or small set. Like many, I am disappointed the show ended on a cliffhanger, but for me, the plateau was not really a mystery to be solved. It was a place of wonder where our characters find out more about themselves and each other. If you need a break from the nihilistic depression of most of today's media and just want a fun adventure with likable people, check out The Lost World!