Smallville: Season 4
(2004 - 2005)
Where to watch
Buy
Subscription
Buy
Buy
You might also like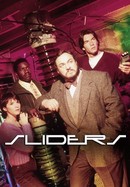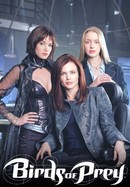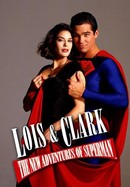 Lois & Clark: The New Adventures of Superman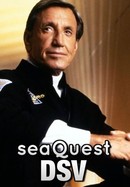 Rate And Review
Smallville: Season 4 Photos
News & Interviews for Smallville: Season 4
Audience Reviews for Smallville: Season 4
the weakest season so far, you could skip this but you would be missing out on the artifact storyline that lays the foundation for the creation of the fortress of solitude.

this is when smallville starts to whine down. where characters are tack on just to stretch the seasons about clark kent becoming superman. we have a love square between clark, lana, lois and chloe since the three girls are begging for superman's metal rod and he is a moron. he loves lana but he is afraid to hurt her. lois acts like she hates his guts while she is impressed with him and chloe is like "please bang me all night long" and clark is like "ew no you are my nerdy friend chloe cannot even consider to bang you even joking" at this point you wonder if clark is not becoming gay since he has a weird sexual vibe with lex luthor while luthor gets closer and closer to the secret of clark and his kryptonian origin one of the best seasons in my opinion even that a bit stretched out for what it is.

The introduction of the greatest Lois Lane in live action history and continued fun stories make this one of the greatest seasons of one of the best adaptations in history.

The problem with this season is that they used a lot of time which could have been dedicated to the storyline, as softcore porn moments. The show went from a peck on the lips rarely appearing, to sex scenes and sexual references in every episode, multiple times in one episode. Extremely tacky and obviously a marketing ploy to manipulate viewers. It obviously didn't work because we tune into the show for strong storylines. This network does this to every good show, they turn every into porn and cheesy acting. The network execs need to be replaced for good.

A much needed change up with a brand new arc and villan and bringing Clark a step closer to being superman.

Chloe is annoying Clark is good as always the lana clark thing starts getting really annoying lex is great as always

Funny, emotional and introducing Lois Lane Season 4 of 'Smallville' is easily the best one of the series yet!!

In the beginning (seasons 1-3), the concept of Smallville was to chronicle a young Clark Kent through his high school years. After three seasons, however, the character relationships (especially Clark and Lana) that provided the emotional punch to the show became played out. The "on again, off again" Clark/Lana saga was getting a bit old, the evilness of Lionel Luthor was well established, while the inner workings of Lex Luthor's tortured psyche continued to become apparent. Barring a major change, the show looked like it may have been reaching a climax, what with the main characters graduating high school. Yet, as is often a "problem" in televised drama, the show was so popular on its WB (now CW) network that it would surely continue for future change. Thus, major change to the structure of the show is exactly what happened. Let's start with the not-so-great changes (trying not to reveal too many spoilers!) and end on the high notes: For the first time, the writers/producers constructed a season-long dramatic arc in which Lana (controlled by an ancient medieval witch, as improbably as that may sound), Lex, and Clark race to obtain three Kryptonian stones. Needless to say, this storyline was quite contrived (most likely to give Kristin Kruek (Lana) something to portray) and lacked the punch of the Kryptonian caves or Lex's insanity of earlier seasons. Thus, the "mythology" episodes of this season were subpar. The other disappointing aspect of Season Four was the introduction of Lois Lane. Though (obviously) an extremely important part of Clark's future, the Lois character struggles to fit into the overall scheme of the show. My personal theory is that she was added to spice up the show's sex appeal (one look at Erica Durance (Lois) will show you why) to appeal to the young WB audience. Besides those major gaffes, however, Smallville's fourth season provided a number of fantastic moments that kept its fans (young and old alike) tuning in each week: -The "no flights" rule is temporary lifted in the season premiere. -Clark is introduced to a certain "speedster" with whom he will later pair with. -An incredible acting performance from Tom Welling (Clark) after switching bodies with Lionel Luthor. -A mischevious Russian villian is introduced who continues to torment Clark long into the future. -Alicia Baker (Clark's former love) is brought back in a very emotional two-part series. -The Kent family comes across a later-famous pooch with certain "abilities". -Perhaps the best acting performance from Michael Rosenbaum (Lex) in which his "good" and "evil" sides square off against each other (ala Captain Kirk in Star Trek). -The final scene of the season, which introduces a critically important piece of Clark Kent's future. To conclude, the fourth season of Smallville lacked the emotional focus of the three preceding seasons, but still managed enough "wow" moments to continue satisfying the "shipper" (relationship-based) and die-hard comic book Smallville fans alike.

Awkwardness with cousins still allows for several poignant moments.

Smallville is getting a bit tired of itself, but the advance on Clark's origin is going great at this far, and characters continue to evolve. Some episodes can be annoying, but overall this fourth season still holds up.
See Details