Where to watch
Subscription
You might also like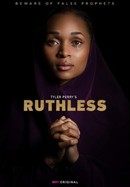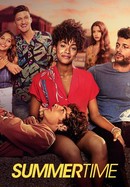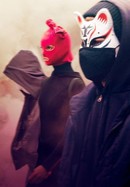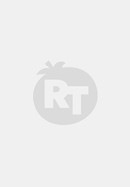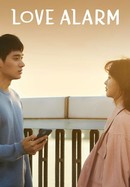 Rate And Review
Soundtrack: Season 1 Videos
Soundtrack: Season 1 Photos
Audience Reviews for Soundtrack: Season 1
The story-telling form was unique and interesting. I'll likely watch the next season if there is another season.

Soundtrack is unconventional, but it's the out of the box thinking that makes it so smart because it pulls you in. I admit it was hard to get into the lipsync thing at first but as it goes on the storyline grips you by playing these favorites as original tracks. It plays into the emotions we all have tied to some our favorite songs. And though it's an eclectic playlist, (and mine usually are) it's one that when paired with the storyline just makes sense. Each song performance is like watching artfully crafted music video that plays on the emotions of the song. Musicals are hit and hit for me with respect to the actors singing the songs themselves because it tends to take away from a story for me when I don't care for the cover. That's where Soundtrack's unconventional take works for me. It's like listening to a playlist of some of my favorites. I find myself singing along and feeling my own emotions to the songs that coincide with the scene. I think it's masterfully done and it's sad there isn't another season on the horizon yet... hopefully in the near future.

amazing show, best during COVID

I really enjoy this show. It is simultaneously telling the story about one guy and his two loves. One love who met him before and a maybe new love. I love the music and the dancing. It took me a while to get what was going on but now I got it. Hope there is a season 2.

El problema con esta serie es su objetivo de profundizar en la música, el cual falla ya que esto es lo que menos atrae y el utilizar playback genera que estas escenas sean odiadas, sin embargo los temas que tratan si crean interés y la actuación de Madeleine Stowe es lo mejor que tiene esta serie que convence a medias.

I have watched 3 episodes. The story seems good but it's so incredibly annoying that the actors do not perform the cover songs themselves. Some of the mash ups are horrible. Script is... ok. Too bad because I like the actors.

This show had potential and a great cast. But not having them actually sing kind of killed it. And the flipping back and forth between past and present was confusing.

So different and amazing!! Absolutely loved it

By the title and preview, I thought this was going to be a show about singing and dancing, which I love, but it wasn't. The first & second episode were a little hard for me to get into, but that is probably because of the expectation I had created. I am so glad I stayed with it and watched Soundtrack till the end. I found myself looking forward to see what happened next. The writing is smart. I love how each character's different storyline is woven together in both the past and future. I hope Netflix makes a season 2.

This proof that not all musical is good, some are just terrible, and this is definitely fall into this categories. A show about a F*up life of a "couple" and all their family members! Typical American life in as we known of. The songs are terrible and so does the match up / remix and those lip sync... WT* terrible terrible terrible! The only songs that is still acceptable are all on Eposide 9, but still..... Btw, doesn't the car hitting on side used like in million times??? It's so LAME, does anyone have any more idea?
See Details