The Spoils of Babylon: Season 1
(2014)
You might also like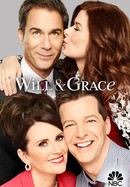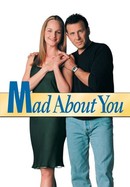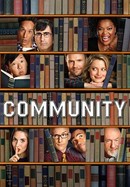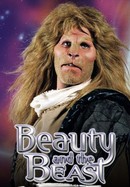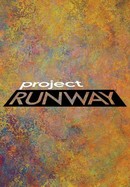 Rate And Review
The Spoils of Babylon: Season 1 Photos
Audience Reviews for The Spoils of Babylon: Season 1
Dear "Spoils of Babylon," I understand you want to be just like your big brother "Dark Place," and you started out on the right track, but unfortunately you tripped up along the way and have fallen hard. Let's hope you can learn from these valuable life lessons: 1) Don't cast comedic actors in a parody; the characters need to take everything absolutely seriously, and comedic actors already have an uphill fight to achieve that (See "Hot Shots," "Police Squad" and "Top Secret" for successful examples.) 2) Don't use the same joke over and over and over again. Once is funny, twice is mildly amusing, three or more times is simply annoying. 3) Don't let Will Ferrell riff and then feel obliged to use ALL of it; a little bit goes a long way. 4) When constructing a parody, don't try to be intentionally cheesy. Use the best effects that they could during the time period you are emulating. No mini-series ever used toy cars pulled with string or cardboard houses surrounded by lichen-trees. You made the cardinal mistake of trying to be funny instead of entertaining, and you succeeded in neither. I hope you are able to take these suggestions to heart, and in the spirit in which they are offer. I'd hate to have others waste valuable time in their lives watching mediocrity disguised as humor. Yours, A Concerned Viewer

De?tept, poate prea pe alocuri

Groseramente absurda y genial!

Not quite as good as Casa de mi Padre, but definitely worth watching.

Love It. Read the full review: http://wp.me/p5EQnP-31

Very funny/oddball mini-series.

I know this show is joking about being the best show of all time when it says it, but honestly this might be the best satire show of all time. It's utterly hilarious, the visual style is legitimately pretty (the little models are wonderful), the acting is wonderfully over the top, and the fake story is actually really interesting. I have no idea how IFC was able to sign this show before anyone else or how they managed to get these actors to do it but it turned out great. The Rise of The Empire is the best episode but the other 5 are all damn fine episodes.

A wonderfully spirited parody of soapy yawn-inducing melodrama, this epic miniseries is the best kind of parody: biting, yet affectionate. Though far shorter than I would like to enjoy, it's also minutely tuned so nothing interferes. Not to mention, kudos for hilarious performances from Osment, Wiig, Maguire and Ferrell. Hurry up sequel!

I haven't seen any of the melodramatic miniseries that THE SPOILS OF BABYLON parodies, but there was a keen absurdist sense of humor which appealed to me (at least initially). Despite being quite funny, it did become quite repetitive at times.

very interesting mocking style mini series...funny, attractive, very nice casting film.....should be watch for everyone....