Suits
(2017 - 2018)
What to know
Critics Consensus
Going out in suitably stylish fashion, Suits reaches a conclusion that will surely satisfy its devotees. Read critic reviews
Where to watch
Buy
Subscription
Subscription
Buy
You might also like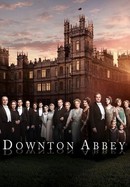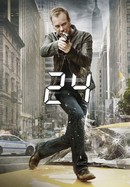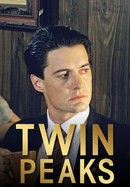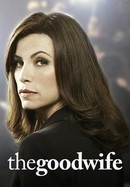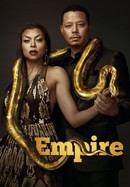 Rate And Review
News & Interviews forSuits
Audience Reviews for Suits: Season 7
Katherine Heigl can ruin any show. Seasons 1 - 6 were great, but she killed season 7 for me.

watchable, this season was so boring and the actors tried their best and the farewell episode was rushed to the last minute

Season 7 is one of the less enthralling seasons of 'Suits', but it still makes for more than satisfying television. S7 marks the end of the road for two stars of the show, who will be mightily missed. They, along with the others, played their parts in a good season, though my only criticism would be the over-reliance on flashbacks to create a narrative - not a major issue, but no doubt a cheaper way of portraying a plot.

I wanted to continue watching this on Netflix

Another game changing season of Suits, Season 7 sees Harvey Spector takes control of the firm and Mike and Rachel ride off into the sunset. With Jessica gone Harvey steps up and becomes managing partner and sets out to prove himself; meanwhile Mike takes on a pro bono case that threatens to tear the firm apart. Erstwhile, Donna gets promoted to COO and Mike and Rachel finalize their wedding plans. The cast, as usual, delivers incredibly strong performances and a number of recurring guest stars from previous seasons return. However, the cases don't seem as monumental or high-stakes as they have in the past, and the solutions don't seem as clever. Still, there are a number of interesting cases and the writers do a good job at creating tension and suspense. Additionally, the series crosses the 100th episode threshold and works in a backdoor pilot for a possible Jessica spin-off. Most of Suits' story arcs comes to a natural (if somewhat forced) end in Season 7, leaving the future of the series wide open.

I really like the show but honestly they should've just ended the show here.

Season 7 . its goooood. But as usual with Suits, its dialogue is so predictable. "Harvey, what are you doing here?" "oh, I get it, they want to bla bla bla...." Right? "whats this?" " here is what you are going to do...."

A very good season. However, the write-off of rachel and Mike were somewhat sloppy and sudden, which hurt its ending.

It was pretty amazing when it started, but then it got REPETITIVE and boring. You can now predict the story with the least amount of effort. Harvey/Mike get's a case, they screw up in the beginning but they manage to pull out of it with absolutely no REPERCUSSIONS.That thrill that existed in the first couple of seasons is missing.
See Details