Where to watch
Buy
Subscription
Buy
Buy
You might also like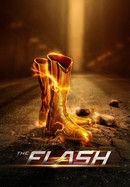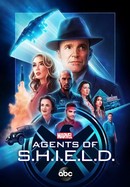 Marvel's Agents of S.H.I.E.L.D.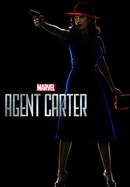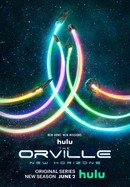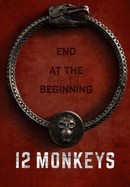 Rate And Review
Supergirl: Season 1 Photos
News & Interviews for Supergirl
Audience Reviews for Supergirl: Season 1
Season 1 of supergirl was ok, nothing special

Made it a few episodes into season 4 before I stopped watching. It's an okay show when the focus is actual superhero stuff. But there is so much political preaching. About immigration, racism, gun control... I don't need the entertainment industry to tell me what to think. Just entertain me!

Just started watching (Netflix). It's okay, a little too derivative from Superman. I was hoping for new characters, not the same characters from Metropolis or their relatives. That said, I've never been a Supergirl fan before so I never read the comics.

Exactly how I was hoping this show would kick off. Not perfect, as there are some things that could use improvement, but an awesome leading lady and epic action sequences made this a powerful show to kick off with.

It was fun at times, incredibly boring at others

Like i said the cgi is as bad as in Black Widow. Except here it's understandable since this has a lower budget. This still only gets one star since Black Widow atleast has good story etc.

I hate the filter on this site, even when I'm not typing anything offensive but have something meaningful to say. I can barely watch a full episode of this series without feeling as if someone with long nails is digging into a chalk board. Their need to push their stance on sensitive matters which apparently I can't type or it won't post is cringe worthy. I am not saying it's not worth while to shed some light on these issues sometimes with a nuance that is easy to swallow, but to have every episode reflect these issues and force it down your throat until you choke and then force some more down makes this series very painful to watch. Star Trek balances this perfectly, scifi with a message or commentary on something relevant but without the need to choke on it. CW forgets that people watch super hero shows to lose themselves from reality and entertain themselves while watching, not to be side lined with issues they probably don't care about that gets pushed onto them rather then a storyline that will entertain them instead. CW always ruins things that they have a hand in, except when they don't have creative control over the script.

One of the worst TV shows I've seen in my life. Lackluster acting, tedious storylines, one dimensional characters, and cringey dialogue made it impossible to continue after watching only one season. Also, the fact this show has such a high critic score only emphasizes how biased and unreliable these so called professionals all too often are.

This show started out with gray potential but went downhill SO FAST starting in season 4. If you watch, do yourself a favor and DO NOT get invested in Kara's story. She basically ends up forgotten in her own show and her character conflicts don't actually get resolved.
See Details