Superstore: Season 1
(2015 - 2016)
You might also like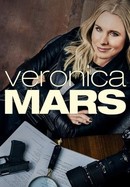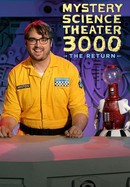 Mystery Science Theater 3000: The Return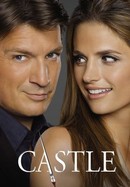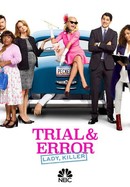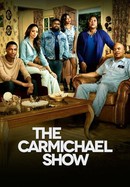 Rate And Review
Superstore: Season 1 Photos
News & Interviews for Superstore: Season 1
Audience Reviews for Superstore: Season 1
A little rocky as the show finds its voice, but definitely still funny and worthwhile viewing to set up the rest of the show.

I could not make it passed the fist 15 mins of the series.. they obviously didn't take any research on working in a big box store or how any of it works from a reality point of view… so cheesy and SO HOLLYWOOD…🤮

Superstores first season starts off well with some good comedy and excellent cast. I wasn't interested in this show at first, but after sitting on the couch as my friend put it on, I quickly shut off my laptop and started watching. That day, we kept it on and finished season 1 as we did chores etc. I loved the cast and found some of the jokes pretty funny. I'm just hoping that the show only goes up from here and doesn't get lazy and boring like it quickly can.

This first season sets off to a great start with charming characters, genuinely humorous dynamics and situations, and a less than subtle social critique at times that makes for interesting conversations. It really forms the foundation for some truly great moments and gags in the future.

Used to be a great sitcom & I actually looked forward to it. Apparently now they think their job is to demonize white people & make everything a race or COVID issue. I thought it was for entertainment???? If you are looking for a 30 minute rant from a very one sided liberal viewpoint-this is a great speech for you!!! Completely done with this garbage!

It shows the world of a supermarket and relations between staff x customers. There are some really funny situations and it also makes me appreciate more the people who work in this environment. Although they focus more on Amy and Jonah, the star of the show is definitely Dina. She is one of the best characters ever!!!!

Funny and non repetitive with a great mix of characters. Some clever hidden jokes for the smart ones to feel that little bit less guilty about watching such a stupid but cringeworthy & funny show.

I have just discovered this show and I love it. Think "the office" mixed with 40 year old virgin. It is great in its simplicity. Anyone who has worked retail will likely love it as it captures so many nuances of the environment.

This show is like a Try-To-Laugh challenge that I failed at. It is a blatant rip-off of a British supermarket sitcom called "Trollied." Exactly the same format, but completely unfunny. I sometimes think I must be a part of a whole different species from the viewers who enjoyed this. Total insult to my intelligence and should be shamed for so blatantly ripping off another British TV show.

One of the funniest shows on television, managing to speak about real issues without being preachy and keeping the tone light. Definitely one of my favorite sitcoms ever.