Survivor: Blood vs. Water
(2013)
Where to watch
Buy from $1.99
Subscription
Buy from $1.99
Buy from $1.99
You might also like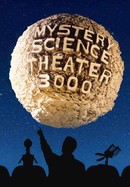 Mystery Science Theater 3000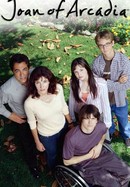 Rate And Review
Survivor: Blood vs. Water Photos
Audience Reviews for Survivor: Blood vs. Water
After not watching a rotation of Survivor since the All-Stars edition of 2004, I had some free time on my hands this fall and decided to jump back in. After the initial excitement of watching the show again faded, I was quickly reminded of why I dropped out in the first place...until the final few episodes, when the drama kicks up to classic levels. The "gimmick" of this season revolves around loved ones. One returning player this time brings along a loved one to play with/against depending on the tribal alignments. Redemption Island is also brought back for this season, as is the hidden immunity idol. The trouble overall with this season is that its first half is quite bad. It is all tears and whining. The loved ones angle is (IMHO) a step back for this series, as it just leads to more contrived drama (something this show now produces enough of on its own). I felt as if the "what will my loved one think" angle was beat over our heads time and time again. I also didn't like Redemption Island (this was the first season I've watched that featured its "second chance"). The concept is novel, to be sure, but I liked the sheer drama of "the tribe has spoken" at each tribal council, with the voted-out party not being able to return. I really began enjoying this 27th season in the final four or so episodes, when all the chaff was cut away and it turned into the Survivor I remembered from years ago. Thus, it turned into at least an "okay" season. 2.5 stars would have been my exact rating, but I'll bump it up to a three due to the final few hours of drama. Basically, I felt that there was just too doggone much going on in "Blood vs Water" and all the craziness overshadowed a show that even to this day can produce some real drama. I hope that cycle #28 goes back to all (or mostly) new competitors and favors a more traditional show structure. Go away from Redemption Island in favor of more inventive reward challenges, and just lighten things up again. Survivor is always best when focusing on the human drama. Why rely on gimmicks to overshadow it?

Survivor Blood versus Water depicts former Survivor cast members and one of their loved ones split to form two teams. Sometimes the former Survivor members will be teamed up with a family member, and sometimes they will be pitted against them. Either way, there can only be one winner. There will be a battle to the finish for one hundred thousand dollars and the right to be sole survivor. There were lots of surprises and twists in this season. My biggest surprise was Rupert getting out so early (and how naive his wife ended up being). Despite winning, Tyson was the most annoying player for me and the person I kept hoping would get ousted (his lying and manipulating really annoyed me). Overall, this was another very entertaining season that was interesting and worth your time. Grade: B+/A-

this is a classic show thts worth keeping for 30 seasons and many more

Another great season of Survivor! Looking forward to the next

So far the adding of the loved ones has proved to be a wise choice as it has added an extra layer of strategy to the game.