Where to watch
Buy
Buy
Buy
You might also like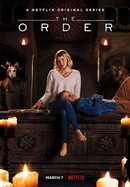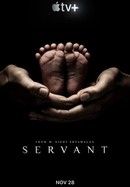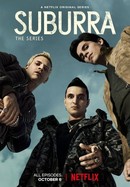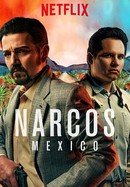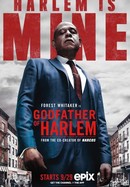 Rate And Review
Swamp Thing: Season 1 Photos
Audience Reviews for Swamp Thing: Season 1
Boring. But CGI is great. I would've wanted a s2

Good introduction. Unfortunately, there Will be not a second season.

It's a very good and interesting series, it involves you from start to finish, in terms of CGI it's really quite surprising. Crystal Reed acted VERY well, I would really like a second season, it has a lot of potential!!

Watched the pilot episode. A triumph of absurd behaviours happening, one after the other; people running into the danger more and more times while every normal person would run away as fast as a doped Ben Johnson, or a doctor escaping from a scary monster that would kill her, and 3 seconds after... not giving anymore a heck to that and caring of a patient like nothing happened (it's normal finding yourself with a giant monster trying to kill you, right? You care at the moment then, when you escape, you think to change the wallpaper in your lounge or watch the tv, a few feet far from the menace of course), or vegetables killing everybody except one, and making him become the Swamp Thing for no reason (why not the others? in next episode I suspect there will be an explanation that makes no sense). Not mentioning totally absurd dialogues, that nobody in real life would do, especially at the city meeting about the pandemic. It's fascinating, I've never seen a tv show that's an enormous, complex single plot hole where nothing makes sense. I'll continue to watch to dig why critics are almost all enthusiast, with the result of Tomatometer 92%, to such a savage attack to common sense. I could suspect they were paid to make a good review, ok, it can be... But what about people watching the show, being not able to get the plot makes no sense and even give 5 stars? Ah, forgot... no scares at all, every "scary scene" looks like a mediocre attempt to copy Carpenter's "The Thing". If you've seen that, no surprises will ensue.

This series is so freaking good. Don't see how it gets cancelled before it had a chance to take off. Love the lead actress.

The show was first reduced from "13" episodes to "10" in April 2019. Then in June of that year, it was canceled, just five days after the first episode aired. This sudden cancelation was thought to be because the network wanted the writers to include more sex in each episode and the writing staff wanted to stick to the story line. It's a real shame this conflict happened because the show promised to be a really good series that could have gone on for years. It is a good watch and it's very well done but it will forever be-just those ten episodes.

Amazing practical VFX and great atmosphere with intriguing characters! I really wanted to spend more time in this universe! James Wan knew what he was doing. It's mind boggling they had no faith in the show, killing it before release. Unfortunately. 3 episodes that had been shot were cut. That's probably why some storylines were rushed in the end. Still, it remains one of the best DC live action entries.

Oh wow. I've been ignoring this series on streaming, thinking it sucked since it was canceled after only one season. Good thing i had nothing to watch one evening so i decided to check it out. They got everything right. The tone. The setting. The aesthetics. They captured the horror perfectly and managed to avoid being campy. Anyone who loved the comics would find very little to complain about. It also serves as a perfect introduction to the character for those who are unfamiliar with The Swamp Thing. These writers have found the perfect balance. They were able to please comic book fans and general audiences. Among the shows that started on the now defunct DC universe streaming service, this is absolutely the best one. Why they decided to cancel this after only one excellent season really boggles the mind. It's not as if the DC Universe had a huge audience in the first place. Although it's highly unlikely, I hope they would continue this story on HBO Max instead of doing a reboot after a couple of years. They've already gotten everything right. It would be a shame to throw all that away and start from scratch.

Série sensacional, infelizmente foi cancela. Uma das melhores séries da DC.

A production in which everything is incredible except the acting. Also reaches its climax with the feelings evoked by the colors.
See Details