Ted Lasso: Season 2
(2021)
You might also like
Jack Whitehall: Travels With My Father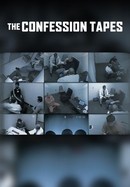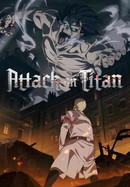 Rate And Review
Ted Lasso: Season 2 Videos
Ted Lasso: Season 2 Photos
Audience Reviews for Ted Lasso: Season 2
It's terrible!!! ZERO STARS…..After I gave season 1 five stars. Not funny at all. I don't remember laughing at all. I kept watching because of how much I loved season 1. Season 1 was a comedy. Season 2 is an introspective, a physiological journey into sadness and suicide and lost love. Nothing funny at all. And when I thought it could not get any worse I saw the last meandering melodramatic final episode where it all feels like a slow motion dream sequence. I've never seen a great show get so bad so fast.

The 2nd season has lost its magic. The is no season wide story. It's too sitcom-ey now. Each episode is a separate standalone story, almost. But the biggest problem is that it's not about football anymore, there is no epic adventure of an underdog football club. Only human stories that trying to make you sad, we've seen it too many times before! It became just a generic heartwarming TV show, fit for a basic cable. Meh...

I gave this such a low rating because of how shameful it is that they ruined this show in Season 2. "Hey, everyone loved our characters in Season 1, now let's just completely change every single one of them." I'm all for developing multi-dimensional characters, but this is just insanity. It's like all of the characters have split personality disorder that conveniently kicked at the start of a new season. It's fine to make the previously loveable and always optimistic Ted a little more human/flawed, but instead he's now just an angry and pathetic lunatic. His usual fun jokes and quips are now just annoying and portrayed as the obvious shield to his deep, psychological trauma. Sweet Nate is now a maniac with power, conceited Jamie is now sweet, strong Rebecca is now a love-crazed schoolgirl, etc. etc. etc. It's fine and admirable to develop your characters, but this feels more like the writers beating the audience across the head with a club, while yelling, "look out how multi-dimensional our characters" and all of it in the sacred name of being Woke. Any sense of subtlety has been thrown out the window. (Note: it's equally shameful that the critics love the show more this season, just proving the point that they're just all afraid of not being seen as woke enough themselves.)

Just the best! Ride the roller coaster of feelings but that always leave you feeling great! Well done.

Great second season!!! Heartwarming, pretty funny, and with great character development!! Why do all football players look as if they are animated?? It's weird hahaha. 100% recommended to have a light but honest time with your TV. Yet another great Apple TV+ piece.

This years season 2 has lost it's feel good feeling, and replaced it with political wokeness. Another great show that has gone down the tubes.

Bland, dull, meandering, vapid and uninspired exploitation of the masses. The actor who scored big in the two hilarious "Horrible Bosses" movies simply strikes out in an inferior remake of "Gomer Pyle." Or perhaps it's "Fred Rogers for Adults" (only because of the F- words). There's no story, no talent, no show -- just Sudeikis with a clueless look that apparently reminds viewers of themselves.

Season 2 is just as good if not better than the first. Best series since Breaking Bad. Wish it wasn't so long between seasons.

The 8th episode was f*kn' emotional! If you know what I mean))

I created an account just to review Ted Lasso Season 2. Everything from Season 1 that created magic is gone (almost). Ted Lasso, a flawed super optimist is now just a miserable character. Jamie was the one you loved to hate, now a little redeemed, goes to a back character, you don't even care about. Rebecca, with a great story arc now is a middle school girl. Pitiful, just a shame and a sham. Seriously a closet office for Higgins?!? Beyond stupid. How could a writer be involved with the first season write that garbage. Keeley is about the same and Roy is the only and best thing going for the show. Everything Roy does, is even better in the second season. Social Justice issues that are sprinkled in the first season, is not shoed horned in the second season but more like jackhammered in. The first season was natural, the second season was about as natural as KKW body (or is it KK now). Season 2 is The Last Jedi for Ted Lasso.