Terminator: The Sarah Connor Chronicles: Season 2
(2008 - 2009)
You might also like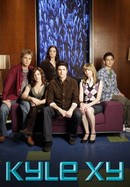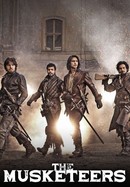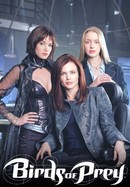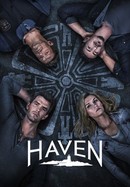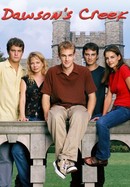 Rate And Review
Audience Reviews for Terminator: The Sarah Connor Chronicles: Season 2
While being done on a TV budget prevents it from having as many action sequences as it could and it ends on a major cliffhanger that, thanks to Dark Fate being confirmed as the REAL T3 (i.e. the only other Terminator sequel James Cameron was involved with, save for a 3-D amusement park short film back in 1996), will never be resolved anytime soon (oh sure, give fans of Salvation closure with a comic that's a sequel to that movie but this show didn't get even a promotional comic), the second season of The Sarah Connor Chronicles served as a step in the right direction after the Writers' Strike affected plans for Season 1. The show has solid acting, well-directed sequences that definitely give the show a Terminator vibe, impressive special effects for a TV show in the late-2000's that isn't about superheroes, intriguing plots and thought-provoking themes and character development about Terminator lore that the movies never truly had the time to explore. It sucks big time that the show ended the way it did but, for what it's worth, it's still worth checking out for its complex plots and interesting ideas concerning the nature of time-travel in the Terminator universe, cyborg programming and even, minor spoilers here, Skynet's potentially heroic counterpart. I don't think even this season is perfect but I do believe it truly earned its position as the best post-T2 entry in the franchise to date.

I love the way the series S2 meanders and spreads like in real life, every episode brings a fresh atmosphere that is exhilarating. The development of the characters is interesting, surprisingly the most is of Cameron's.

Man great series and the action is great and the best season

Under-rated Sci-Fi over a decade old. I liked both seasons. It's certainly in my top 10. No Kitsch in the plot at all is a major plus.

This show was just starting to hit it's stride when cancelled. Summer Glau's evolution as a Terminator with deeper, hidden secrets and dual role as Allison would have been fun to follow. Shirley from "Garbage" was great. Thomas Dekker seriously under-rated actor, as well as BAG and the rest of the cast. Ends on a big cliffhanger, just to warn you -- still, well worth the ride.

Better than the first its worth renting

This is the true T3. Loved Sarah, Cameron, John, and the T-1001 "Catherine Weaver" in this season.

Terminator, the Sarah Connor Chronicles was the very best Terminator story telling outside of T1 and T2. The cast was excellent, the writing was excellent and it was a really interesting story. I really wish this had not gotten cancelled as I'd love to have found out where the various story threads were going.

This show was awesome. Too bad FOX dropped the ball as usual with Sci-fi shows and canceled it. Far superior to any of the sequel movies that came out. What a shame it ended the way it did on a major cliffhanger. T1, T2 and the Sarah Connor Chronicles is the true timeline to me. Everything else is just bad fan fiction since none of them tied into the series.

I loved this show so much. As long as a show entertains me I don't give a damn about what the so called 'critics' say about it. It's their job to find fault in TV shows and movies. I actually feel sorry for them because they don't seem able to enjoy to just enjoy mindless entertainment which is pretty much what TSCC was, and it was all the better for it. I especially loved Summer Glau as the terminator. She really was simply awesome, and very, very sexy.