The Strain: Season 1
(2014)
You might also like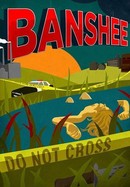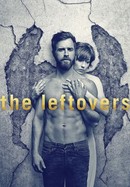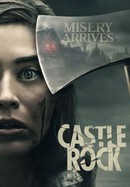 Rate And Review
The Strain: Season 1 Photos
News & Interviews for The Strain: Season 1
Audience Reviews for The Strain: Season 1
Poor, even ignoring the rediculous idea people just accept vampirism as a fact of life like its conrona virus, the compelling aspects of this quickly die off, the dialogue wasnt written to be spoken ether in english or by human beings in general, the one or two nice ideas are dropped in favour of dumb fuck main character being a shitty dad because obviously that worked for the more popular zombie show this apes, and yes, thats crap sprinkled with americana too, the refreshingly characters soon wear thin, its clearly padding for time by doing everything ten times in a row so the dumb fuck americans can notice on fhe few occasions they look up from inside their popcorn bucket.

Low production value, stale acting, poor continuity, over-lit and dated look with a flimsy script. Looks like a network television show from the 90's. Del Torro should be ashamed.

That's a good one, more than I expected from a tv show about vampires, good and it's worth checking out

I just started watching it oh my God so good.

Fed serie og synd der ikke kom en sæson 5 ;(

Scary and thrilling edge of my seat vampire thriller

This was a super season. I gave this a binge during the Halloween season and loved it. Del Toro perfectly directed the pilot episode and the show manages to keep up with the initial promise throughout. If you enjoyed Del Toro's Blade 2 you will certainly enjoy this vampire mash-up.

In the movie, the mysterious outbreak of an infectious and deadly virus leaves a team of doctors in the U.S state of New York in danger while investigating to find the cause of death in passengers and crew members on a Boeing 777. The Strain by bringing out the "Ancients" in form of Strigoi which have rapidly wiped out the entirety of the city, manages to portray the horrific image behind the movie. The involvement of a rare but efficient human hybrid, Mr. Quinlan who is also the son of the Master offers a ray of hope, but the fight is far from over. While the writer is credited for exploring the far-reaching effects of the Master's rise to power through a slow-building suspense of events, on the side of humans the movie exposes our ingrained selfishness which enhances his plan to manipulate and corrupt such a large population in order to fulfil his evil plan. In addition, it is difficult to explain how such a viral outbreak was contained within just the areas of New York, considering that the bigger the numbers, the stronger the Master became. The end is predictable but generally engaging as the Master is exposed and his influence shortlived, despite his effort to disguise himself. The few survivors if any, would have turned out to be fighters who have selflessly sacrificed everything in their quest to find and destroy the source to save mankind, yet one cannot underestimate the damage left behind.

meh. low quality show about a topic i enjoy. kind of typical and walking dead-like. and the actress that plays nora is terrible (1 viewing)

At first the series seemed weird because people didn't seem to care that people were going all..zombie vampire randomly. There's literally a scene where cars are stuck in rush hour and a random dude kills two people in front of ALL OF THE PEOPLE IN CARS and no one freaks out. Like "oh an average day in New York!". Then they got it right pretty quickly. Albeit out of the blue, the town turns into a more apocolyptic scene rather than ignorant people ignoring the glaringly obvious monster stuff going on all over them right in front of their eyes and acting like nothing is going on. So glad to say it got much better. I didn't think I would like this series but I really did enjoy it. So far Season 1 and 2 have held. I have yet to see season 3.