The Wire: Season 1
(2002)
You might also like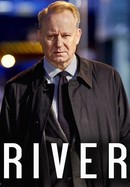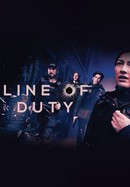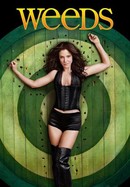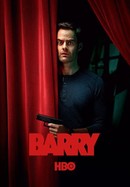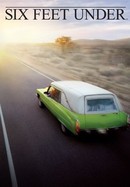 Rate And Review
The Wire: Season 1 Photos
News & Interviews for The Wire: Season 1
Audience Reviews for The Wire: Season 1
The Wire is often extremely slow, especially at the start. But those with patience will find an intriguing story that features excellent writing and so many memorable scenes.

Ok, early days yet as I'm only a few episodes into the first season but I'm struggling with it. Given its stellar reputation I really want to give it plenty of time to develop and grab my attention but I have a real problem following the street slang. It may be authentic but boy it's hard to understand. Surprised no one else appears to have mentioned this aspect in reviews! Maybe they're all Americans who understand this perfectly? Will keep going but this is a real barrier to enjoying the drama……

This right here is fine storytelling. One of the best shows I ever watched.

Awesome series- great storyline and acting

Best TV show Ever ( Seriously ! )

I don't know how it took a pandemic for me to finally watch this show, but I'm ecstatic that I finally watched it. The first season does an incredible job setting the stage and introducing the vast array of characters and depth of the bountiful plots and subplots to come, as the wealth of Baltimore's political and criminal surface world and underworld are inextricably linked from the mayor down to the most seemingly insignificant of drug addicts.

Season 1 of The Wire was a brilliant delving into the societal complexity surrounding police departments, criminals, addicts, and the black community in America. It rarely strays into one-note stereotypes and portrays nearly every character with careful moral ambiguity. The plot starts quick and exciting and never lets up, leading to one of the most fun, thought-provoking, and well-crafted seasons of television I've watched. 4.50/5.00 Full Review: https://watchreadgame.com/the-wire-season-1/

An almost unbearable slow-burn makes us see more than 5 episodes to understand that we are watching a master piece of television.

Good acting, great job catching the street aspect. I'd give it a better rating if the show didn't glorify police brutality in such a major way. It's like the writers just thought it was funny. By the time you get done watching these crooked cops beat the hell outta everyone they suspect of anything you're like, damn, no wonder they're such criminals.

Thought episode 1 was incredibly slow. Was advised to give the show time. I did. 5 episodes in and I can't do anymore. Stories are interesting but pace is painful. Acting is superb but offset by terribly slow movement.