The Wire: Season 5
(2008)
You might also like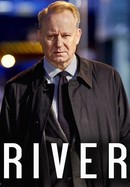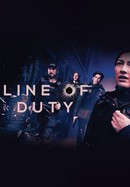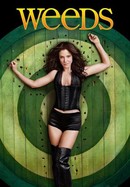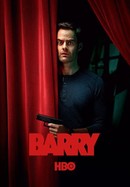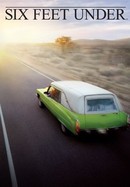 Rate And Review
The Wire: Season 5 Photos
News & Interviews for The Wire: Season 5
Audience Reviews for The Wire: Season 5
The Wire is probably my favourite show of all-time, or at least it's right up there with Breaking Bad and Better Call Saul. I thought the fifth season was the weakest season in the sense that I didn't really buy into McNulty imploding in as extreme fashion as he did, especially after season four. But it's a minor quibble, still really, really great TV.

The wire's last season ist a transgressive master piece delivering us the most realistic noir plot of television's history , while smartly destroys all expectations that we have from such genre. A triumph.

Everything about this season is bad.The acting,writing,cinematography and dialogue are all pretty bad and typically when a series ends it does out on a high note,well,this show did the opposite.Not that the show was great to begin with.

For the first time since the shows opening scene, the story line seems to spiral (not out of control) but out of something more compartmental and into widespread mayhem. The press, the media, the documenting body of Baltimore become heavily involved bringing more exceptional acting and astute dialogue into the mix. There is always method in the madness as The Wire so often demonstrates... as loose ends are tied and some left undone, the most complexly entertaining show of all time delivers a satisfying conclusion that cleverly leaves a simple two word thought lingering in the atmosphere... The Wire.

I did not want this show to end. But, All good things must come to an end. I was sad to see this excellent show conclude.

BEST TV SHOW EVER. People will rave about The Sopranos, Breaking Bad, GoT, Mad Men, Rome... and all of those are excellent shows. But The Wire is storytelling on a whole other level.

The final season of The Wire. Very rushed compared to the rest of the show, but David Simon had to cut his episode count down, thus writing many hours out of the script very last minute. It definitely shows. This is my least favorite season of the show, however, that does not say much because it is still a perfect piece of television. This is when shit goes down. The pace is kicked up and whatever you think may happen, your expectations will be destroyed. The finale to the greatest story ever put to screen, television or film. The Wire is the greatest piece of art in the last few decades.

A noticeable drop off in writing quality for the 5th and final season of the Wire. Still excellent TV but it didn't feel quite right.

A wonderful and thought-provoking ending to one of the greatest shows of all times. There could not be a better way to make this show than the way it was made. Absolute masterpiece, perfection!

I was sad to this end, but they did it in the right way!